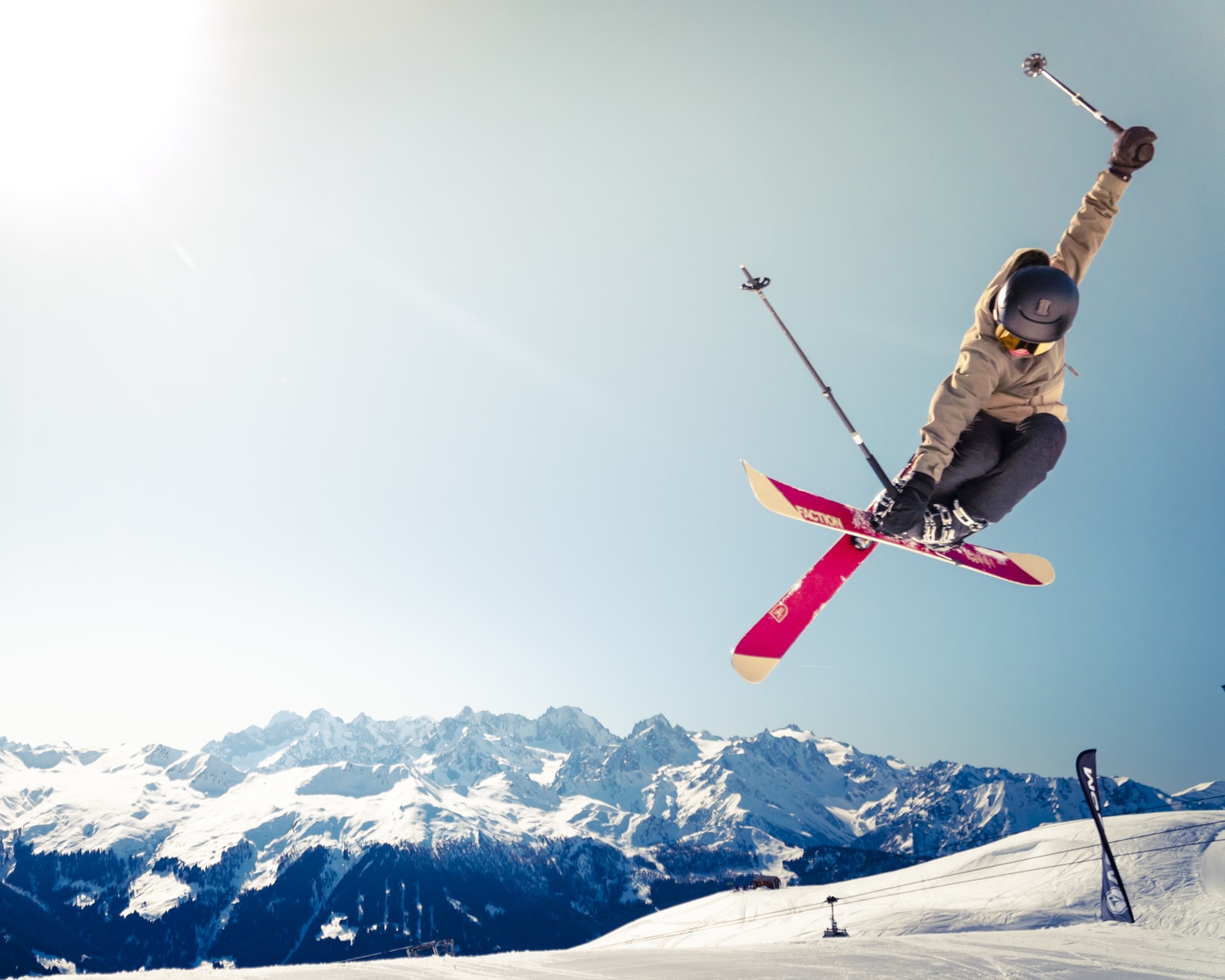 Ski season- for most people, January, February, March and early April find there is nothing some exciting adventure and the one thing that many of us look forward to is to ski!
Sun, snow and speed; and pretty ski villages. What more could a lover of the outdoors ask for in winter and early spring?
However, if your skiing holiday results in an accident and injury, the fun can quickly end.
Painfully and expensively.
If you are injured in a ski accident, can you claim compensation? And what are your legal rights if the trauma occurred whilst you were on a skiing holiday abroad?
The seriousness of ski accidents
A number of high profile celebrity deaths and injuries caused by skiing accidents highlights the risk involved in the popular sport.
Sonny Bono, the singer and US congressman, who was married to Cher in the 1960s was killed when he skied into a tree in 1998. According to reports, he was an avid skier who had navigated the slope on which he died many times.
Michael Schumacher, well known as a super-fit and athletic individual suffered a devastating head injury in 2013 when he fell and hit his head on a rock. Although his family have fiercely guarded the details of his recovery, it is believed that he cannot walk or stand unaided.
And who can forget Natasha Richardson. The wife of Liam Neeson took a tumble on the learner's slope of a Canadian ski field and died a few days later. The actress and mother of two at first appeared fine after her fall in which she banged her head and turned down the opportunity of an ambulance twice. However, her condition (referred to by doctors as 'talk and die' because at first there seems to be nothing wrong with the patient), rapidly deteriorated as her brain bled and swelled, resulting in fatal consequences.
Proving negligence in skiing accidents
If you have suffered an injury due to a ski accident, you may be able to claim compensation if your mishap occurred as a result of someone else's negligence. To obtain compensation for negligence, you must show:
the person or organisation you are claiming against owed you a duty of care;
they breached that duty; and
this breach resulted in you suffering harm or damage (such as the financial and emotional loss of having to cut your skiing holiday short because of your injury).
Although this sounds relatively simple on paper, it can be challenging to prove that a duty was owed and breached and then link this to the injury you suffered. You will need an experienced personal injury lawyer who can organise expert witnesses and medical examinations to establish negligence occurred.
Examples where compensation for negligence could be made are:
the owners of the ski field you were skiing on, failed to property maintain the ski lifts, resulting in you being injured in a fall
a ski instructor fails to give you proper tuition and/or takes you off-piste when unsafe to do so
the runs are not properly prepared and/or maintained
your ski hire equipment was faulty
Claiming compensation if your injury resulted from a skiing accident abroad
Often an accident abroad will occur during a package holiday – which are regulated by the Package Travel, Package Holidays and Package Tours Regulations 1992 (the Regulations). Under these regulations, you would be entitled to claim compensation for your personal injury in an English court.
Under the Regulations, an operator who sells you an activity-based holiday such as a skiing trip, has a legal duty to protect you from harm resulting from negligence from any party to the holiday package contract that you entered into when booking your trip. This includes retailers such as hoteliers or other relevant parties; for example, ski instructors.
If you are under the instruction of a ski school at the time of the accident, and if the ski training was part of your package holiday you would need to investigate and make enquiries about what the local standards of ski instructors. It would be necessary to show that the specific ski instructor had failed to exercise reasonable care and skill in accordance with those standards.
If you have booked your holiday independently, you can still make a claim but much will depend on where in the world you were skiing in when the accident occurred.
Within the European Union
If your personal injury claim proceedings are issued in court after 10th January 2015, then under 'Brussels I (recast)' EU Regulations on Jurisdiction, if you have suffered a personal injury abroad, you do have a right to bring proceedings in an English court, even if the accident took place in another EU nation.
Therefore, for example, ifyou suffered an injury from a skiing accident in Austria, due to the negligence of an Austrian company, you may still have an opportunity to make your claim in the UK.
However there are also other considerations, complexities and pitfalls, for instance whether English Law should apply or not. This would depend on whether the claim being brought is contractual in nature ("Rome I") or non-contractual ("Rome II). The case of Committeri –v- Club Mediterranee SA QBD [2016] EWHC 1510 (QB) is an illustration as to how the Courts are likely to interpret the law and how despite suffering serious injuries, a claim could still run the risk of failing.
Outside of the European Union
If your personal injury occurs whilst skiing in a country outside the EU, it is likely that any claim you bring will fall under the jurisdiction of the country where the injury took place. However, there are exceptions and various complicated regulations to considerwhich is why expert legal advice is crucial in such circumstances.
Don't forget your travel insurance
Given that skiing is considered a high-risk sport, it is highly advisable to take out a skiing specific comprehensive travel insurance policy, even if you book a package holiday.
Most ski holidays go off without a hitch, and to ensure it does we recommend that you always buy the best level of insurance cover you can, book with a reputable company (ABTA accredited), ski within your safe limits, avoid alcohol whilst skiing and always observe all of the safety information and signs that are provided for your benefit. But in the event that you or a loved one is injured whilst on your winter holiday, seek medical intervention immediately and let your holiday company and travel insurer know what has happened as soon as it is possible to do so. They will help you where needed, ensuring that you are looked after whilst abroad or repatriated. If you have been injured in a skiing accident and you believe that negligence played a part, you may be able to claim compensation.
Saracens Solicitors is a multi-service law firm based in London's West End. We have a dedicated and highly experienced personal injury law team who have the expertise to manage your personal injury compensation claim. For more information, please call our office on 020 3588 3500.
Do you have any comments to make on this blog? Please feel free to add your thoughts below.
Table of content
Recent Posts
admin
If you are a university graduate and would like the [...]
admin
The saying that "a company is only as good as [...]
admin
From the 1st October 2023, the Civil Procedure (Amendment No.2) [...]