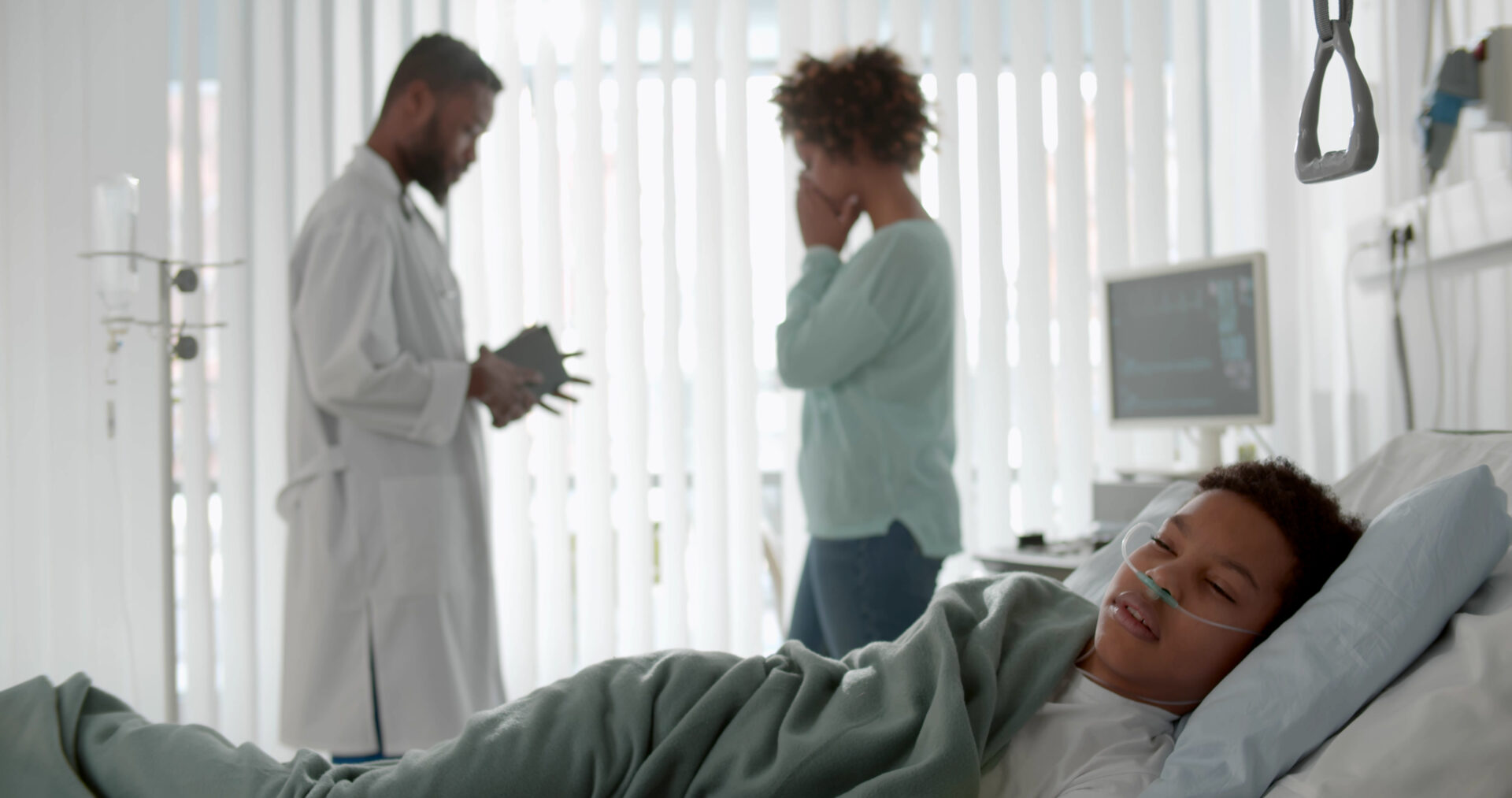 The COVID-19 pandemic has had a profound effect on all our lives and the NHS continues to bear the strain of dealing with the virus. This has led to a huge backlog of treatment and care for millions of people in the UK, and as of February 2022, more than 6 million patients were still on a waiting list for care.
Almost all routine or effective surgery was stopped during the peak of the pandemic, while outpatient referrals and appointments were made and vital screening tests for critical medication conditions such as cancer were put on hold or cancelled.
How has delayed treatments impacted patients?
While the NHS is struggling to deal with the waiting list backlog, the impact on patient safety is even more concerning. Delayed treatments can cause severe pain and suffering and increase the risk to people's lives in a variety of ways.
Patients with potentially life-threatening conditions are seeing their quality of life badly affected due to delayed or cancelled treatments for:
Cancers including prostate, bowel, lung, pancreatic and ovarian
Cardiovascular disease
Chronic kidney disease
Diabetes and related complications
Liver disease
Respiratory disease
Patients waiting for orthopaedic treatments have also been affected, with countless hip and knee surgery appointments delayed or cancelled because of the pandemic.
Between January 2020 and July 2021, 7.5 million fewer people were referred into consultant-led care and these 'missing patients' are perhaps an even bigger concern for the NHS, as there are potentially millions of patients that remain undiagnosed and in danger of not being given the correct treatment.
Clinical negligence and COVID-19
Cancer Research UK have stated that due to COVID-19, more than 2.4 million people have been left waiting for cancer screening, further tests or cancer treatment.
This can lead to the deterioration of a patient's condition, causing further complications and the need for more invasive treatment. In more extreme cases, lives have been put at risk and there are a growing number of instances where conditions have become terminal.
There has been a rise in clinical negligence claims due to delays caused by the pandemic, with many people worried about their access to essential treatments. Radiotherapy, chemotherapy and elective surgery have all been affected, and the list of people waiting for blood tests, biopsies, MRI scans and CT scans continues to grow.
The National Audit Office stated that by March 2025, the waiting list for elective care will grow to around 7 million people, compared with 6 million today. This is likely to further reduce patient safety and cause more concern and harm for people with serious illnesses and health conditions.
Getting legal advice due to delayed treatments
Many of the private facilities and hospital beds claimed by the Government were left dormant during the pandemic. With the NHS waiting list growing to record levels, these resources could have been used to provide treatment for non-COVID patients. However, they were denied access to potentially life-saving care even though some hospitals were running at far below normal capacity.
Article 2 of the European Convention on Human Rights states that to protect patient's lives, the Government has a systemic duty to provide a fully functioning healthcare framework. There is a case to be made that they have failed in this duty and that the rights of millions of people have been fundamentally breached.
How to make a clinical negligence claim due to COVID-19 delays
If you are worried that delayed treatment caused by the pandemic has negatively affected you or a family member, our specialist clinical negligence solicitors are available to discuss your situation in more detail.
Putting together a strong case against the NHS can seem daunting, but it's something we have successfully done for many patients experiencing similar difficulties. Call us on 020 3588 3500 or leave your details here and we'll be happy to see how we can help.
Table of content
Recent Posts
admin
If you are a university graduate and would like the [...]
admin
The saying that "a company is only as good as [...]
admin
From the 1st October 2023, the Civil Procedure (Amendment No.2) [...]