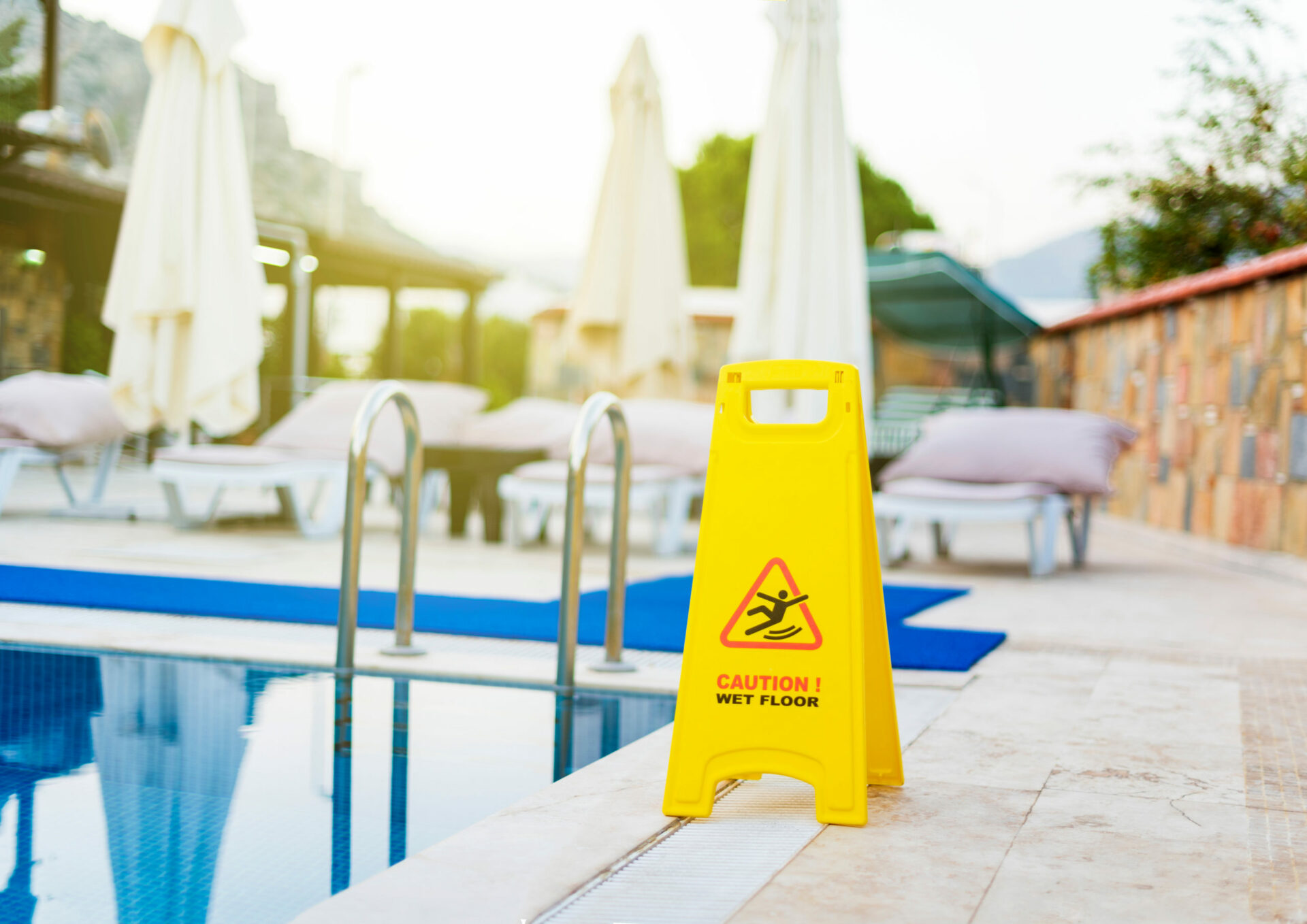 You would never expect a fit, healthy triathlete to die from food poisoning. Or a young person, in the prime of their life to suffer catastrophic injuries after falling from a balcony. And a healthy middle-aged couple are not supposed to die within hours of each other following an unusual smell in their hotel room.
These things only happen in the movies.
Or on holiday.
This summer, swathes of British tourists have left their cosy homes in search of adventure abroad. From the relaxing beaches of France and the excitement of Florida, to Ibiza, the party destination of Europe. Inhibitions are left behind, and restraint falls away.
Fortunately, most people come back from their holiday tanned, chilled and perhaps a couple of kilos heavier; the only damage done being that inflicted on their wallet.
But a few are not so lucky.
An investigation has been launched into the Steigenberger Aqua Magic hotel in Egypt, where John and Susan Cooper died within hours of each other. In the hours and days following the couple's deaths, around 100 guests of the hotel were flown back to the UK by Thomas Cook in the early hours of the morning, many complaining of vomiting and diarrhoea.
There are now around 16 holidaymakers who stayed at the same hotel as Mr and Mrs Cooper who are now seeking legal advice after falling ill.
This is not the first occurrence of a holiday gone drastically wrong. Natalie Rawnsley was holidaying on the island of Corfu in 2016 with her husband and her young sons, when she was struck down with food poisoning after eating raw chicken from a buffet. Around 3am, Mrs Rawnsley began vomiting and was moved to a hospital, where she later died. The coroner ruled she contracted an E-coli infection from the chicken, the severity of which depends upon a person's genes.
Infections expert Professor Sebastien Lucas told reporters: "Assuming it is an E-Coli infection, there's a tipping point when it starts producing DIC".
"By definition, once it starts doing that, you are doomed. It's a very rapid process and so the chronology I heard from Mr Rawnsley fits to a 't' with that view".
"They start saying I feel very unwell but within a day they are dead".
The number of young people dying or suffering grave injuries after falling from hotel balconies is also causing alarm. For example, three British tourists have been killed in balcony falls from the same apartment block in Magaluf as of July 2018. Officials have warned that modifications need to take place to make the complex safer.
A few too many can lead to life-changing injuries
Many people overindulge with alcohol when on holiday, which can result in some funny holiday tales. After all, falling into an Amsterdam canal after a night on the town is a rite of passage for some. But even in these cases, some incidents have led to tragedy. In 2017, following a spate of tourist drownings, the city announced it was installing stairs in canal hotspots so those who fall into the water could haul themselves out again.
But the biggest danger stemming from a great night out is a hotel balcony, and it is the young who are dying. In the three months prior to June 2018, 11 British holidaymakers fell from balconies – eight of them were in their teens or 20s. Five died.
Accidents and illness abroad can not only ruin a holiday, they can ruin a life. Therefore, being able to claim compensation against the negligent party is essential, not only for financial purposes, but for rehabilitation.
But being drunk means I will not be able to claim compensation, doesn't it?
Just because you enjoyed yourself a little too much at a local bar while on holiday does not automatically mean you will be barred from making a compensation claim following an injury.
The crucial factor is what caused you to suffer an injury. For example, in a balcony fall, were there specific factors which caused the fall to occur, such as a loose railing or inadequate warnings of danger?
A friend of an 18-year-old British man who died after falling 70 ft at the Eden Roc complex in Magaluf stated the wall was "way too low" and was just knee height. The man was the third person to fall from the hotel in 2018.
Regardless of the amount of alcohol consumed, if you suffer an accident abroad, you must seek legal advice.
Note: Your travel insurance is likely to have a clause buried deep in the document regarding alcohol. Many policies will not pay out for medical expenses if your injury occurred whilst you were intoxicated. Many clauses relating to alcohol, especially in cheaper policies are very ambiguous so make sure you read them carefully. According to thisismoney.co.uk, a broken bone could cost you around £7,000 in Morocco, compared to £15,000 in Singapore and £25,000 in the US.
Package holiday claims
The advantage of booking a package holiday is a claim for compensation can be made under the Package Travel, Package Holidays, and Package Tours Regulations 1992 (the Package Travel Regulations) if:
the package holiday was sold or offered for sale in the UK
the package holiday includes at least two of the following components (a) transport (b) accommodation and (c) an additional significant tourist service
the holiday was prearranged
the holiday was sold or offered for sale at an all-inclusive price
the service included overnight accommodation or covered a period exceeding 24 hours
The major advantage of the Package Travel Regulations is the organiser or retailer of the package holiday is strictly liable if the contract is breached, regardless of whether their obligations have been delegated to a third-party, for example, a hotel owner.
Therefore, if you suffer food poisoning in a hotel organised through a package holiday, you will have a claim for compensation under the Package Travel Regulations.
Although this sounds breezy, legal advice is crucial because local standards will be critical in determining if the organiser or retailer of the package is liable. The general rule is that the standards of services and facilities will be judged against the standards applicable in the country in which the accident occurred, unless there are express terms to the contrary in the contract.
Food poisoning claims can be difficult to prove. If you suffer a bout abroad, make sure you see a doctor and get a copy of the medical report. Take witness statements of others who have suffered any sickness. But try not to panic if you do not think of this whilst violently emptying the contents of your stomach; your personal injury solicitor will employ expert evidence if you have suffered serious and long-term consequences as a result of food poisoning which justifies a compensation claim.
If your heavenly holiday has turned into the getaway from hell, make sure you seek compensation, so you can recover financially, physically, and emotionally. There are multiple treaties and conventions between countries which protect travellers who are injured abroad. Leave the legalities to a solicitor so you can concentrate on your recovery.
Please note, this blog does not constitute legal advice. Saracens Solicitors is a multi-service law firm based in London's West End. We have a multi-lingual and highly experienced personal injury law team who have the expertise required to advise and represent you if you wish to claim compensation. For more information, please call our office on 020 3588 3500.
Do you have any comments to make on this blog? Please feel free to add your thoughts below.
Table of content
Recent Posts
admin
If you are a university graduate and would like the [...]
admin
The saying that "a company is only as good as [...]
admin
From the 1st October 2023, the Civil Procedure (Amendment No.2) [...]