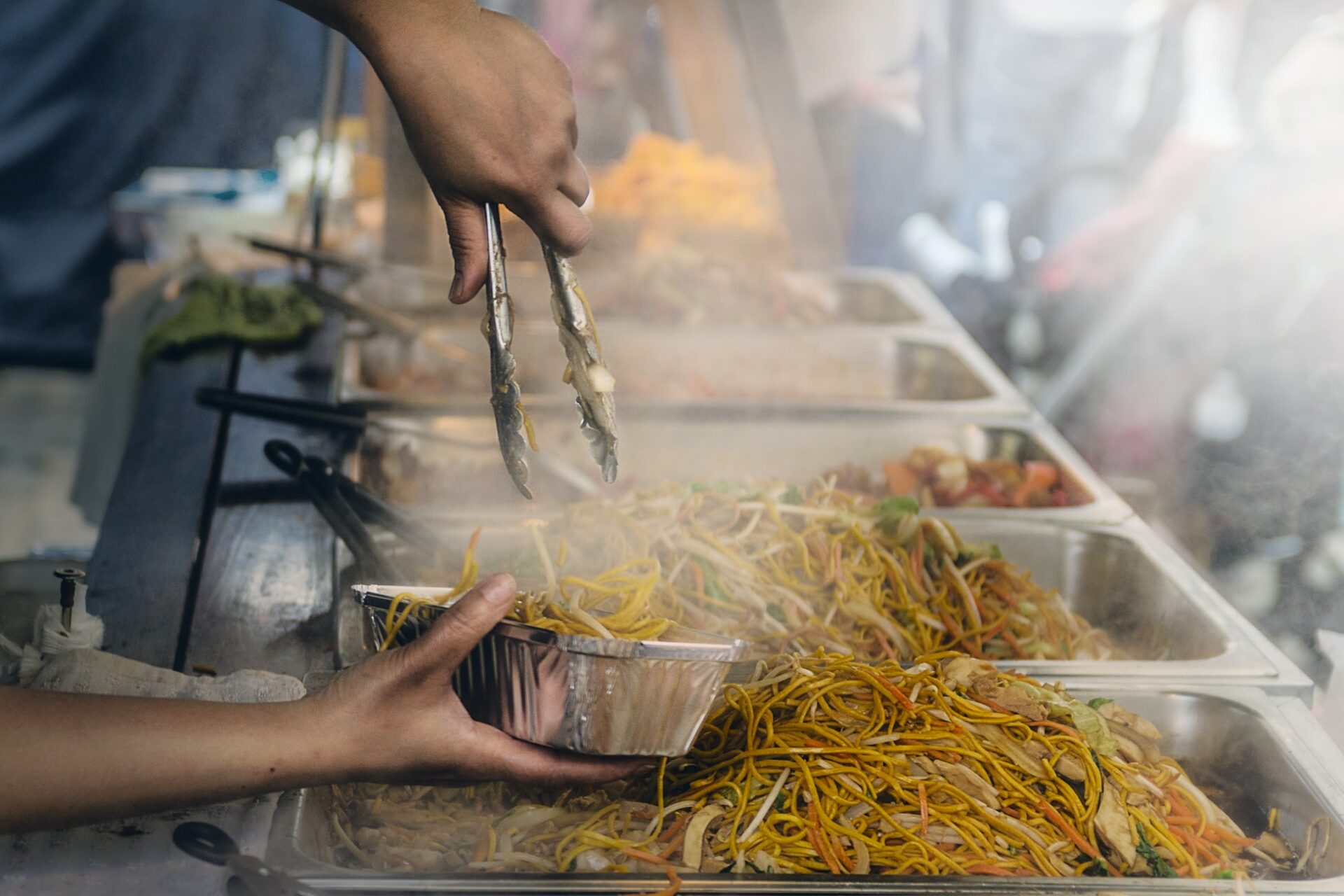 When you tucked into your sandwich at lunchtime, did you think it could cause you harm? I didn't think so. Neither did Natasha Ednan-Laperouse and Celia Marsh. However, both women, who suffered from severe allergies, tragically died from eating meals from the hugely popular takeaway shop, Pret a Manger.
It was widely reported in the British press that 15 year old Natasha collapsed on a British Airways flight in 2016 after eating a Pret a Manger baguette, which contained sesame seeds – an allergen not listed on the wrapper. Reduced labelling requirements for food produced on site mean outlets can currently meet allergen compliance requirements by posting general allergen warnings around the premises, telling customers to consult staff for further advice.
The Guardian reported that Dr Séan Cummings, the acting Senior Coroner for West London, recorded that Natasha died as a result of a "catastrophic anaphylactic reaction from which she could not be saved", and said he would be writing to the Environment Secretary, Michael Gove, urging him to review the regulation in question and specifically "whether large food business operators should benefit". The reduced labelling requirements were only ever meant to help small shops who made food in front of a customer.
The second reported victim of the Pret a Manger allergy scandal was Celia Marsh who, in December 2017, suffered a severe allergic reaction after consuming a "super-veg rainbow flatbread" containing a yoghurt from the supplier CoYo. The yoghurt was supposedly dairy-free; however, it was later discovered to be contaminated with milk protein.
Pret a Manger said it had been mis-sold the guaranteed dairy-free yoghurt by CoYo and is taking legal action against the company. For its part, CoYo withdrew the yoghurt in February 2018, following an investigation by the Food Standards Agency. A spokesperson for CoYo told the Independent newspaper: "The dairy-free product we provided to Pret in December 2017, at the time of this tragedy, is not linked to the product we recalled in February 2018".
Panorama investigations into Deliveroo and Just Eat
In January 2019, BBC's Panorama aired a report by Tina Daheley exposing how online food delivery disrupters Deliveroo and Just Eat subvert planning laws and partner with food producers who flout food safety legislation. It highlighted the case of Megan Lee who died in January 2017 after eating a takeaway meal she ordered from Just Eat. Using the app, Megan and her friend ordered a meal from the Royal Spice Indian Takeaway in Lancashire. Meghan had a nut and prawn allergy and her friend stated this clearly on the Just Eat order. However, after eating the meal, Megan suffered a fatal allergic reaction. Tests showed the food she had eaten was contaminated with peanuts, a result of poor food safety at the restaurant.
The managers of the restaurant were later found guilty of manslaughter by gross negligence. During the trial, Just Eat was called to give evidence. They stated that when a restaurant signed up to their platform, it remained solely responsible for food safety, rather than Just Eat. Campaigners argue that the law should be changed to place some liability on the app companies as they now have a massive influence on the way people order food and need to take responsibility for the health and safety.
What are the legal requirements relating to allergen advice food sellers have to follow?
From 13th December 2014, UK food businesses were required to conform to the EU Food Information for Consumers Regulation (EU FIC) Consumers Regulation No. 1169/2011, which brought in strict EU labelling regulations for pre-packaged and non-packaged foods. The regulations were designed to:
Address the serious risk of food allergies as a public health issue
Implement new labelling requirements for 14 key allergens on the ingredients list of pre-packed food
Implement clear, consistent, and accurate allergen information using other methods for non-packed foods (e.g. on menus for restaurant food).
The 14 allergens controlled under the regulations are:
cereals containing gluten
crustaceans
molluscs
eggs
fish
peanuts
nuts
soya
milk
celery
mustard
sesame
lupin
sulphur dioxide (at a level above 10mg/kg or 10mg/litre)
In addition, if a business is providing food which is described as 'gluten-free', the product must not contain more than 20mg/kg of gluten. To ensure products can be sold as gluten-free, it is essential that robust manufacturing, storage, and handling processes are in place which prevents the possibility of cross-contamination.
Why did the regulations not protect Natasha Ednan-Laperouse and Celia Marsh?
On the face of it, one would be forgiven for assuming Pret a Manger's products fall within the category of pre-packaged food, and therefore require allergen labelling. However, this is not the case; because Pret a Manger make their products fresh on the premises, they are classified as non-pre-packed foods, and therefore not subject to the allergen labelling laws. The lawyer for Natasha Ednan-Laperouse's family has made this exact point, by stating, "The law as it stands currently treats multinational companies in the same way as a local sandwich shop. This cannot be right". It remains to be seen how the courts view the actions of Pret a Manger. While their products may indeed be made on the premises, as far as the customer is concerned they are picking up a pre-packaged product from a chiller, and then paying for it – not engaging with a member of staff who makes the sandwich in front of them, explaining any potential allergens in the process. And while they may have acted to the letter of the law, did they act responsibly regarding the wellbeing of their clients?
In conclusion
By not providing clear allergen labelling, Pret a Manger, and let us not forget, many other large food retailers whose products technically fall into the non-pre-packaged category, have been playing Russian roulette with their customer's health. And now, two people we know of have lost their lives. And Just Eat allowed a restaurant with poor allergen safety to be listed on its app, an action which indirectly led to the death of a young girl. Although there is no doubt these companies were devastated by the unnecessary deaths of these young women, the question remains for many; at what point do corporations start to put health and well-being of the public ahead of their own convenience and profit? Perhaps these two tragic events will serve as the wake-up call the food industry most urgently needs.
Environment, Food and Rural Affairs Secretary Michael Gove has pledged to change allergen-labelling laws, with new legislation – which the media has dubbed Natasha's Law. The new laws are in the pipeline for 2019, too late for those who have already suffered death or injury, but at least it is a positive step forward.
To find out more about making a personal injury claim regarding food allergies, please call our office on 020 3588 3500.
Do you have any comments to make on this article? Please feel free to add them to the section below.
Table of content
Recent Posts
admin
If you are a university graduate and would like the [...]
admin
The saying that "a company is only as good as [...]
admin
From the 1st October 2023, the Civil Procedure (Amendment No.2) [...]