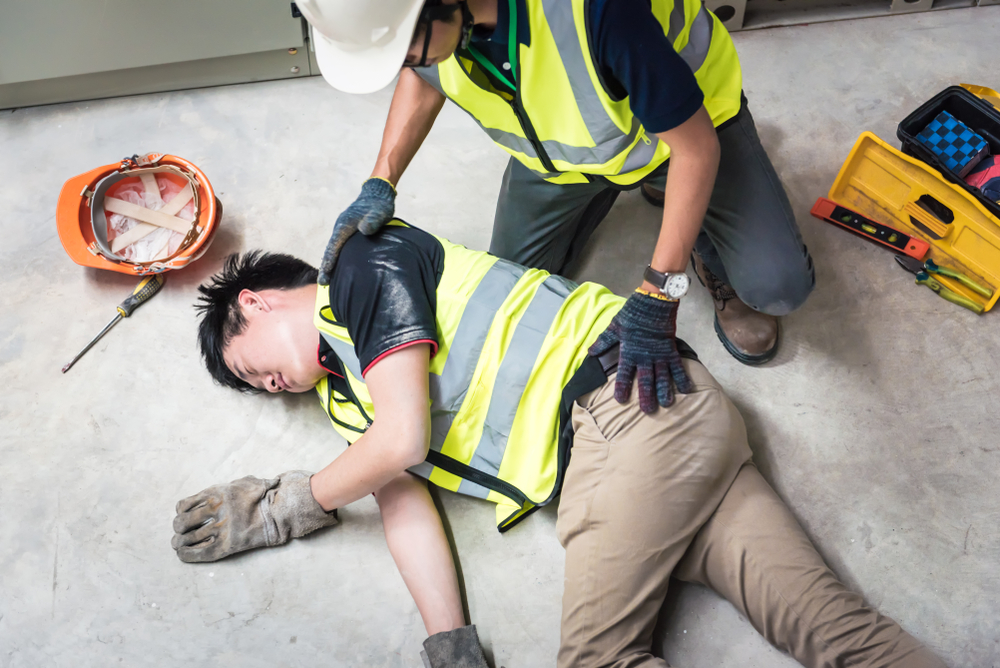 Not everyone who goes to work returns home at night in the same condition, or even at all. In the UK's most dangerous industries, namely agriculture, construction, and manufacturing, serious accidents can and do occur. And the injuries resulting can be life-changing.
For those who have received catastrophic work injuries, compensation is crucial, not only to provide funds for survival (often claimants are left unable to work in their previous profession or at all), but to secure quick, adequate rehabilitation.
In 2017, a 29-year-old man received £785,000 in compensation after he lost two fingers on his left hand, an injury which left him with chronic pain and psychological damage including post-traumatic stress disorder. Due to the injuries, the employee was unable to return to his pre-accident work. His work capabilities were limited, and he was unable to perform any work which involved exposure to cold or damp conditions on a regular basis or work that required constant use of both hands.
Large settlements for severe workplace accidents can also be received outside of court. Following a fall, a woman was awarded over £500,000 in an out-of-court settlement. As a result of the accident, the claimant experienced depression, chronic fatigue, neurological pain, cognitive impairment, her mobility and independence were reduced, and she could no longer work after struggling for two-and-a-half years with fibromyalgia.
The above examples illustrate that compensation for severe workplace injuries can be significant. They need to be, given that not only can injuries resulting from negligence leave the victim unable to earn the level of income they received prior to the accident, in some cases they be unable to work at all. Provisions must also sometimes be made for adjustments to the victim's home to allow for wheelchair access or round-the-clock care.
The cause of catastrophic workplace injuries
According to the Health and Safety Executive (HSE), the top five causes of fatal workplace injuries, and therefore likely to also lead to catastrophic injury if one survives are:
falls from height
struck by a moving vehicle
struck by a moving object
trapped by something collapsing/overturning
contact with moving machinery
Catastrophic injuries are defined as one which results in the victim being unable to perform any sort of meaningful work as a result of their injuries. Examples of the type of injuries considered catastrophic (depending on their severity) include:
traumatic brain injury
spinal cord damage
major burns
amputations
multiple bone fractures
organ damage
contact with hazardous chemicals and substances
Am I eligible to bring a claim for a catastrophic occupational accident injury?
There are three primary criteria which must be met in order to bring a claim for compensation:
You were owed a duty of care, and;
That duty of care was breached, and;
The breach was the cause of the accident.
The first test is straightforward to prove; all employers owe a duty of care under the Health and Safety at Work etc Act 1974 and the Management of Health and Safety at Work Regulations 1999 to their workers. Employers are required to conduct thorough risk assessments for all parts of their operation, and where risks are identified, control measures should be put in place. By not carrying out risk assessments, or consistently applying the control measures required to ensure worker safety, an employer would be in breach of their duty of care. To prove the act of negligence directly caused the accident suffered, it is necessary to find evidence which links the two. For example, by not carrying out a working at height risk assessment prior to workers being asked to undertake a task at elevation, any resultant accident would be clearly due to the negligent act. Or it may be that by not providing training or instruction regarding a specific risk to safety which had been identified during a risk assessment, which directly leads to an accident, would also imply causation.
Rehabilitation is vital to achieve maximum recovery
Seeking compensation is not solely a monetary matter, your solicitor will also ensure you receive the rehabilitation you need to make the best possible recovery from your injuries. By engaging the services of an experienced workplace personal accident solicitor, the process of putting in place a robust rehabilitation programme can commence. By following the Pre-Action Protocol for Personal Injuries, and the Rehabilitation Code 2015, both claimant and defendant legal representatives will work in close conjunction to ensure the necessary funding and planning is put in place as soon as practicably possible for your rehabilitation. Because rehabilitation can commence as soon as the patient is medically stable, it is important to make sure a programme of interventions and therapies can be started as soon as possible.
How a personal injury solicitor can help you make a claim for compensation
Making a claim for catastrophic injury is a brave decision. Both you and your family will require ongoing support, as such cases can take many months to settle.
An experienced personal injury solicitor will examine your medical records and obtain expert evidence regarding the length of time it will take for you to make a recovery (if indeed, recovery is possible). They can also work positively with insurers to make rehabilitation swiftly available.
No amount of money can replace what a catastrophic workplace injury takes, but compensation can provide the financial security you and your family need to move forward.
Saracens Solicitors is a multi-service law firm based in Central London. We have a multi-lingual and highly experienced personal injury law team who have the expertise required to advise and represent you if you wish to claim compensation. For more information, please call our office on 020 3588 3500.
Do you have any comments to make on this blog? Please feel free to add your thoughts below.
Table of content
Recent Posts
admin
If you are a university graduate and would like the [...]
admin
The saying that "a company is only as good as [...]
admin
From the 1st October 2023, the Civil Procedure (Amendment No.2) [...]