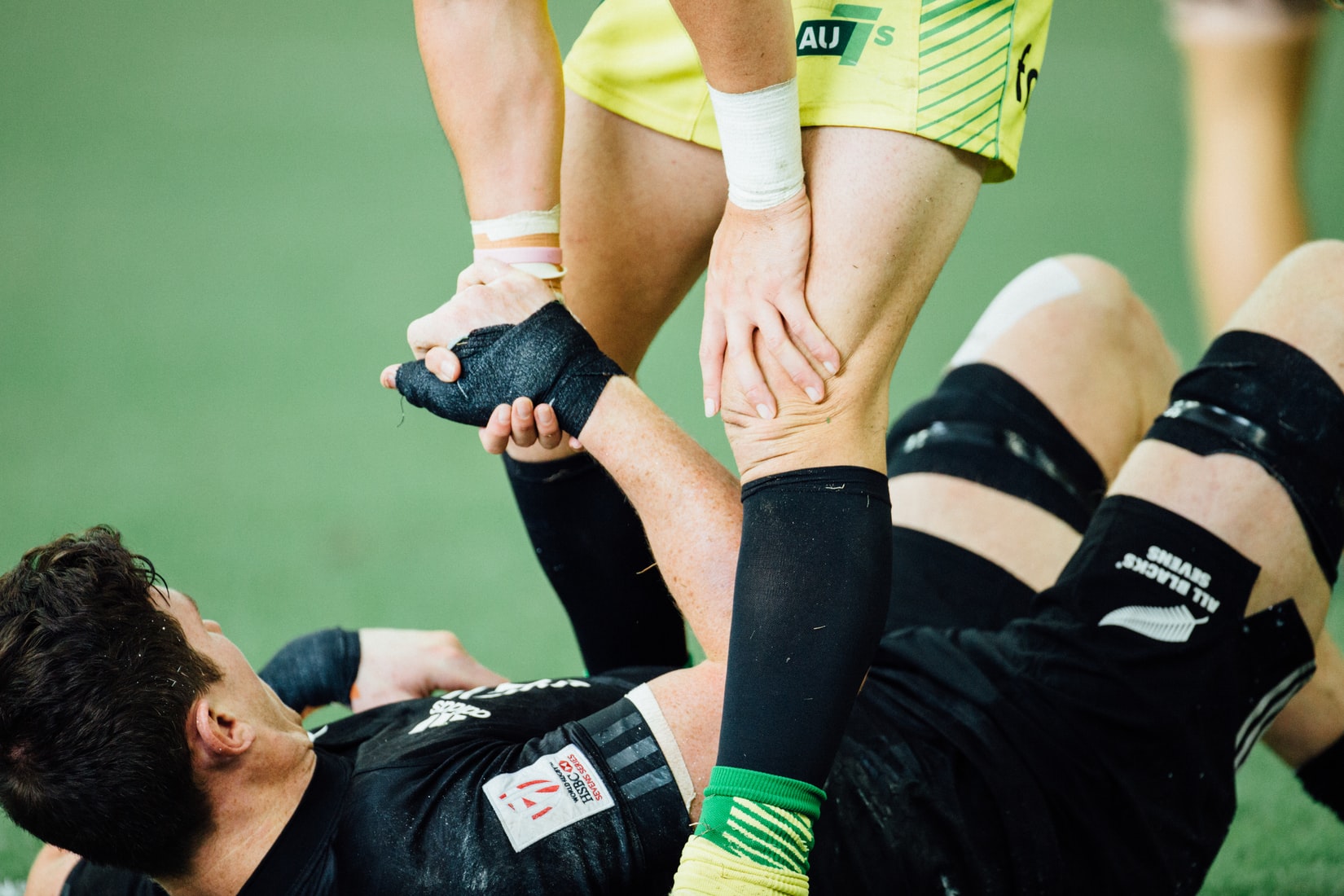 Just before 10.00am on 22nd April 2018, 40,000 runners waited for Her Majesty, Queen Elizabeth II to step onto a special podium in front of the Round Tower in the grounds of Windsor Castle to push the start button, officially kicking off the Virgin Money London Marathon 2018.
The 2018 London Marathon was the hottest ever recorded, with temperatures climbing to 24.1 °C. Many of those taking part in the gruelling 26.2-mile challenge became despondent and stressed due to hydration stands running out of water[1].
Tragically, former Masterchef Professionals finalist, Matt Campbell collapsed and died at the 22.5-mile mark. The cause of death is yet to be released. Mr Campbell is the 11th person to die running the London Marathon since the inaugural race in 1981.
Getting injured playing sport
Thankfully, most sports injuries are relatively minor. Visit any A&E on a Saturday afternoon, and it will be bursting with people in sports gear nursing sore heads and sprained ankles. But sometimes serious injuries do occur.
In 1996, David Busst a former professional footballer was playing for Coventry City against Manchester United. He collided with two Man U players and suffered two compound fractures in his lower right leg. His injuries were so severe his leg was nearly amputated. The sight was so gruesome, Manchester United's goalkeeper, Peter Schmeichel vomited on the pitch and he, along with many other players had to receive counselling. To add to his troubles, Mr Busst contracted the MRSA virus while in the hospital, and that, along with 26 subsequent operations, ended his career.
Sports injuries can take on many forms. Common ones include:
Calf tears – a tear in the muscle at the back of the calf, graded as mild, moderate or severe
ACL tear – the anterior cruciate ligament (ACL) located in the knee can be torn completely and can be accompanied by secondary damage to the meniscus, which will also often require surgery
Shoulder impingement – often suffered by swimmers and tennis players, this injury is caused by the shoulder joint repeatedly rubbing on a bony arch called the acromion; this can require surgery
Many victims of sports injuries fail to realise they can make a compensation claim because they believe they took the risk of being injured by participating in the game. Section 1 of the Compensation Act 2006 does state the court should have regard to whether awarding compensation in a particular circumstance could "prevent a desirable activity from being undertaken". However, this does not mean an athlete has voluntarily assumed the risk of injury by another player's negligence simply by participating in a game or event.
If you are injured due to negligence while playing a sport, you can bring a claim against:
fellow participants
match officials
organisers of events
owners of sports facilities or grounds
The usual test of negligence will apply. To make a successful claim, you will need to show:
the person you are claiming against owed you a duty of care
they breached that duty
their breach of duty caused you damage
Organisers of sporting events can be deemed negligent if they:
Fail to assess the risks associated with the event, for example in Uren v Corporate Leisure[2] participants were invited to launch themselves into a shallow pool. The claimant was successful because it was proven the organisers did not adequately assess the risks of injury occurring from such an activity
Do not provide adequate medical expertise and equipment
Do not provide a suitable venue or trained staff if the event demands it
Fail to provide safety equipment. Event organisers dealing with children have a duty to be particularly vigilant
Help with rehabilitation
Recovering from a sports injury is often dependent on receiving prompt, well-planned rehabilitation. By making a personal injury claim, you may receive a rehabilitation plan quicker than if you were to pursue one yourself. This is because, under the Personal Injury Pre-Action Protocol, both the claimant's solicitor and the respondent's representative (usually the insurer) are encouraged to follow the Rehabilitation Code 2015. This Code spurs both parties to a claim to put the rehabilitation needs of the claimant at the forefront and devise a rehabilitation plan as soon as possible.
The amount of compensation you receive if successful will depend on many factors, including:
the seriousness of the injury
your long-term care needs
the amount of money you have had to spend on medical related expenses (such as travel to and from the hospital)
immediate loss of earnings due to being unable to work during recovery and potential future loss of earnings if the injury results in your career ending
Although the Code is voluntary, a good personal injury solicitor will push hard on an insurer to follow its principles.
In summary
Participating in a sport is healthy, fun, and lets you challenge yourself to accomplish more than you ever thought possible. But if you are seriously injured, especially to the extent that your career is ended because of the long-term effect of the trauma suffered, claiming compensation can access the funds you need to positively move forward with your life.
Saracens Solicitors is a multi-service law firm based in London's West End. We have a multi-lingual and highly experienced personal injury law team who have the expertise required to advise and represent you if you wish to claim compensation. For more information, please call our office on 020 3588 3500.
Do you have any comments to make on this blog? Please feel free to add your thoughts below.
[1] https://www.standard.co.uk/news/london/london-marathon-2018-stands-run-out-of-water-as-runners-race-in-hottest-temperatures-ever-recorded-a3820446.html
[2] [2013] All ER (D) 333 (Feb)
Table of content
Recent Posts
admin
If you are a university graduate and would like the [...]
admin
The saying that "a company is only as good as [...]
admin
From the 1st October 2023, the Civil Procedure (Amendment No.2) [...]