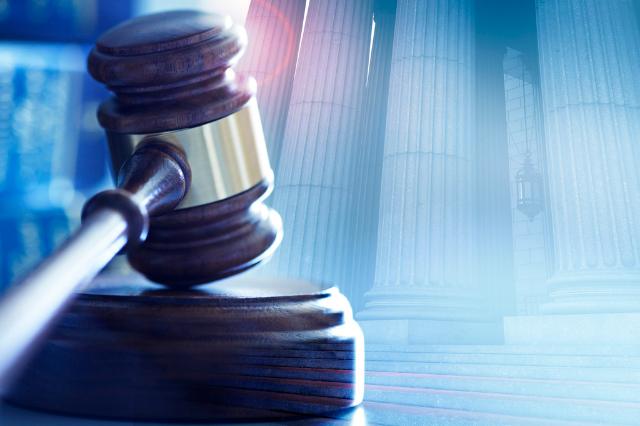 I have a Claim but I don't have the money to go to Court
What can I do?
Pursuing a court case without using your own money sounds too good to be true!
But as we all know, strange things happen (anyone who saw Leicester City win the Premier League last weekend knows exactly what I mean) and the idea of using other people's money to fight cases in Court has rapidly gained a popular foothold internationally over the past few years.
Traditionally, British lawyers and businesses have always been reluctant to embrace third-party litigation funding models, for reasons that can be traced to the ancient laws of 'Champerty' and 'Maintenance'. These laws basically made it hard for a third-party with no 'interest in a case' from driving, funding or encouraging litigation.
But these ancient laws are no longer applicable in the same way, and despite our historical resistance to the idea, individuals and businesses in the UK are finally starting to use third-party funding to go to Court. After all, it seems only right that we give people and their businesses the rights and the means to protect their interests and pursue damages rightfully owed to them.
Opening the door for funders
We have opened up opportunities for third-party litigation funding to move into the mainstream. It is now a viable option for companies who have a legal matter to resolve but not the cash reserves to pursue it. These developments include:
Ground-breaking reforms, known as the Jackson Reforms gave third-party funding an endorsement, affirming its value in boosting access to justice for all, not just those who can afford it.
The case of Arkin v Borchard Lines Ltd and others [2005] EWCA Civ 655 limited third-party funders' costs liability to the level of contribution made.
London has become known internationally as the hub of the global-legal world in recent years, with disputes from as far away as Russia and the Middle East being exported over to our capital city by those claimants who are attracted to and encouraged by the UK's impartial system of justice.
Types of third-party funding for litigation.
Litigation Funding
The number of litigation funders in the UK has grown substantially over the last few years. Traditionally, litigation funders would only deal with cases involving large returns (£2 million plus), but new funding companies are being created whose aim is to support SMEs who have potential claims worth between £10,000 and £1 million.
The system works as follows: Investors who are willing to take a risk/gamble on a particular case being successful, provide funds to litigation funding companies. These companies undertake a process of assessing cases in order to decide which ones will be successful and enter into agreements with potential litigants to fund those claims. If the litigants win their case, then the companies take a percentage of the damages awarded to them.
Litigation funders have developed specialist know how and software that can establish quickly whether or not a claim is likely to be successful. The specialist system can also help to assess whether or not a potential settlement 'on the table' will work to your advantage or not.
From a tactical viewpoint, it may be advantageous for the other party to know that your claim has been funded by a third party as they will be aware that the prospects of a case's probable success have already been evaluated as high. This can encourage early settlement as opponents may not want to take the risk of fighting a claim that has been assessed as having a good chance of success.
The disadvantages of litigation funding are that many funders will still only deal with large claims but as mentioned above, this is changing. Other changes include a move towards regulation in that although litigation funders are not externally regulated at present, the Association of Litigation Funders (ALF) published a code of conduct in November 2011 (as amended in January 2014) which sets out the standards of best practice and behaviour for third-party funders. This should offer a degree of greater comfort for those seeking funding for their claims.
Crowdfunding
Crowdfunding is not a novel idea anymore. It has been very successful as a platform for businesses and communities to raise finance, and for individuals to invest money. Organisations can pitch ideas that require investment to thousands (if not millions) of potential worldwide investors.
In 2014, 'LexShares' was launched in the United States. It allows lawyers and claimants to post their case on the crowdfunding site. Crowdfunding investors can then invest in the case for a return which could be a flat fee, a multiple of the amount advanced, or a percentage of the damages awarded.
CrowdJustice, the UK equivalent, was launched shortly after in 2015. If the investment target for a case is met, the funds will go directly to the solicitor's client account and are securely held on trust for the claimant.
The main disadvantage of using crowdfunding for litigation is that the concept and industry is completely unregulated. The Financial Conduct Authority has previously published a policy statement setting out its approach to crowdfunding; however, litigation funding is not specifically mentioned. Commercial cases can be extremely complex, hence it is vital that investors fully understand the risks involved.
Removing the risk
The biggest advantage that litigation funding gives to all organisations, no matter what the size of their claim, is the opportunity of funding litigation without affecting the company's balance sheet. For SMEs who lack the cash reserves to mount claims against resource rich opponents, third party funding can provide a way for them to access the justice system and stand up for their commercial rights and reputation – comparatively risk free.
After the Event Insurance (ATE)
After the Event Insurance (ATE) provides claimants using litigation funding with a degree of financial protection. If you lose a case, you can take out insurance cover that will indemnify you against paying your opponents legal costs (subject to the limit of indemnity).
It is important to note that since 1st April 2013 the premium for ATE insurance is no longer recoverable from the losing party in a litigation. The premium comes out of the damages awarded and is not a recoverable cost of litigation. Potential claimants must factor this cost in when weighing up whether or not to pursue litigation.
In Conclusion
Third party funding for litigation has provided SME owners and company Boards with the confidence that not only can they pursue a litigation claim without affecting their balance sheets but also the comfort that there is a high chance that their claim will be successful (otherwise it would not have been approved for funding in the first place).
It is worth remembering that most claims are settled out of court and as pointed out above, the opposing party may be encouraged to offer settlement early on if they know the claim has attracted funding.
Though still in its infancy in the UK, it is clear that third-party litigation funding is an established part of the litigation landscape and will most likely grow especially given the new funding models such as crowdfunding. As this growth inevitably occurs, so will tighter regulatory controls, meaning claimants, solicitors and investors interests will have greater protection.
Funding is an avenue I would highly encourage potential claimants to consider.
Saracens Solicitors is a multi-service law firm based in London's West End. Our commercial team can advise business owners, company directors and shareholders on the advantages and disadvantages of third-party funding for litigation. To find out more, please phone our London office on 020 3588 3500 to make an appointment with one of our solicitors.
Table of content
Recent Posts
admin
If you are a university graduate and would like the [...]
admin
The saying that "a company is only as good as [...]
admin
From the 1st October 2023, the Civil Procedure (Amendment No.2) [...]