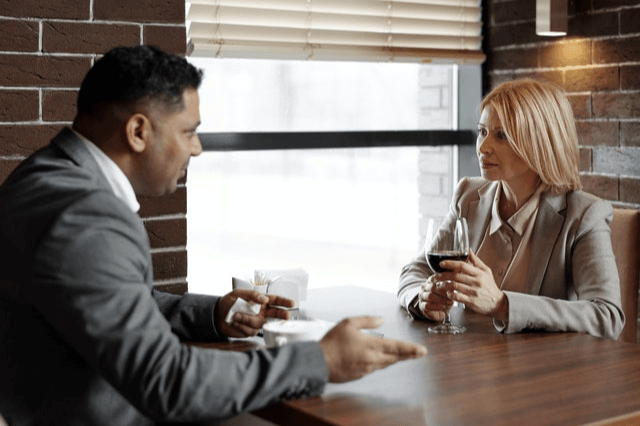 Going into business with anyone requires a giant leap of faith. Not only are you gambling on your financial future and whether or not the business will work, but you have to trust your business partner(s) implicitly. Your future security is no longer in your own hands. Can you trust someone else with something so important to you and your family? What happens if that trust is betrayed?
Whether you are in a partnership, limited company or limited partnership, discovering your business partner or co-director is committing fraud is devastating. Much like a person who discovers their spouse is having an affair, the betrayed partner has to decide whether to try to save and rebuild the relationship or end it for good.
So what to do?
Step 1: Get advice immediately
If you discover that your business partner has stolen or misappropriated money you need to act swiftly. The most important step is to contact a solicitor who is experienced in business matters and can help you strategise your next moves.
Following the discovery of a business partner's fraud, the actual stolen money or assets could be just the tip of the iceberg. Other, often unforeseen problems can spin off from the betrayal of trust including and these can be extremely serious:
Possible Criminal and/or Serious Fraud Office (SFO) investigations into the business and more importantly you personally.
Personal claims against your personal assets including your own home.
Insolvency
An inability to pay staff, suppliers, tax and pension funds
Loss of trust from both consumers and suppliers
Loss of staff morale and productivity
Massive Stress
The possible end of the brand you have spent so long building
Step 2: Mitigate the fallout
Before you rush to confront your business partner, you need to think rationally and take steps to protect your business. The extent of the fraud may be greater than it appears at first glance; therefore, a clear strategy needs to be thought out between you and your lawyer.
Steps that your lawyer will advise you about include:
Taking control of your finances including cancelling cheque books or changing the mandate on your business bank account.
Alerting suppliers/customers not to deal with the fraudulent partner and not to respond to any orders/demands for payment from him/her.
Your own duties as a director
Reporting this matter to the Police/ SFO
Bringing a claim for breach of fiduciary duty/fraud/embezzlement
Dissolving the business and working closely with the Official Receiver to recover what assets you can.
What is fraud?
The boundless ingenuity of people's ability to exploit others makes fraud an elusive concept to define, frustrating even the leading authors on the subject.
Generally speaking, fraud in the UK is primarily classified as a criminal act and is any of the following:
Dishonestly making a false representation for your own gain or to cause loss to another
Dishonestly failing to disclose information when you have a duty to disclose it
Abusing your position, where you are under a duty to safeguard the financial interests of others, and you fail in that duty with intending to get something for yourself or to cause lost to another
False accounting (destroying concealing or falsifying accounting records).
Using a falsified account knowing it is materially misleading
Conspiracy to defraud by two or more persons, where they agree to do something to deprive a third person
These definitions are taken from a variety of legislation and case law sources, including the Fraud Act 2006. Because fraud is a criminal offence, your business partner must have had an intention to commit the above acts for his or her personal gain.
Step 3: Acting on your solicitor's advice
An internal investigation
When fraud has been identified, it is vitally important for a company or partners to take advice from its lawyers so that any investigation process is immediate, impartial, clear, recorded, documented and agreed upon before it is undertaken. If your solicitor advises to conduct an internal investigation, then a process for collecting and storing evidence must be agreed. This way, if the matter is to be reported to the SFO or to the police in the future, there is no risk that evidence has been destroyed or compromised during the investigation.
You must always be aware of the need to protect yourself and the business at the same time as getting to the bottom of the fraud.
Where an internal investigation is undertaken, record the steps taken in the investigation to ensure that there is a clear plan and it is being followed and is 'seen' to be implemented. Make all employees aware that no documents may be destroyed or taken home. Where the investigation is centred on a board member, it is important to be clear that the legal advice which is sought is on behalf of the company. The director suspected of fraud may need separate representation so that there is no risk of conflict.
Within large organisations, if the fraud identified is far reaching both internationally and transactionally through various companies, it may be that it is so serious and complex that the company may not have the resources or expertise to adequately investigate across jurisdictions. The board may then consider self-reporting to the SFO, Financial Conduct Authority (FCA) or other relevant agency.
Step 4:
Reporting the fraud
Once you and your solicitor have ascertained the extent of the fraud committed, you must report it to the authorities. You will also need to speak to your insurance company. They can offer you advice and will work with the police to process any claims you make as a result of the fraud.
Serious or complex fraud, including bribery and corruption will be dealt with by the Serious Fraud Office (SFO).
Step 5: Bringing and Defending Civil Claims
Your solicitor will work through the options available to you regarding getting some or all of your money back. Depending on the nature of the relationship, the size of the fraud and your business structure, your options for suing for damages include:
Litigation – Bringing a claim at Court
Alternative Disputes Resolution such as mediation (although the negative state of the relationship between yourself and the fraudulent partner may prevent this from being successful)
Working with a 3rd party such as the Official Receiver (in the case of insolvency)
Injunctions can also be sought to stop your business partner carrying out certain commercial activities.
You may also be forced to defend claims that are brought by suppliers, employees, creditors and customers.
Step 6: The future – Preventing fraud occurring
Prevention is always better than a cure, none more so than in the case of business fraud, where the potential ramifications are enormous.
There are several steps which a company/partnership can take to minimise the risk of fraud being perpetrated upon it, including:
Building in a monitoring process which includes independent checks on performance and procedural compliance. This should be reported monthly to the board/partnership.
Undertake a fraud risk assessment using previous audits to identify vulnerable areas and record all mitigating actions.
Build and maintain an effective structure for governance with appropriate lines of authority which are subject to board scrutiny
Improve controls and segregate duties so that no individual employee carries out the entirety of a process
Maintain accurate inventories of all equipment, electronics, data and other physical assets belonging to the company and improve the security of their storage
Provide training supported by policies and contractual responsibility about the risk of fraud, identifying possible examples and what an employee should do where it is suspected
Protecting your interests
The discovery of theft by a business partner can unleash a serious of frustrations, problems and risk both your personal and professional health and finances.
With the help of an experienced solicitor, you can minimise your risk and exposure to the fraud, and develop a strategic plan to minimise the damage to your reputation and business. At Saracens we have helped many company directors and partners who have found themselves short-changed by those who they have trusted with their financial security. Contact us if you need our help or advice.
Saracens Solicitors is a multi-service law firm based on the Strand. We have dedicated and highly experienced commercial and corporate law specialists who can assist you with any questions you have regarding fraud committed by a business partner or co-director. For more information, please call our office on 020 3588 3500.
Table of content
Recent Posts
admin
If you are a university graduate and would like the [...]
admin
The saying that "a company is only as good as [...]
admin
From the 1st October 2023, the Civil Procedure (Amendment No.2) [...]