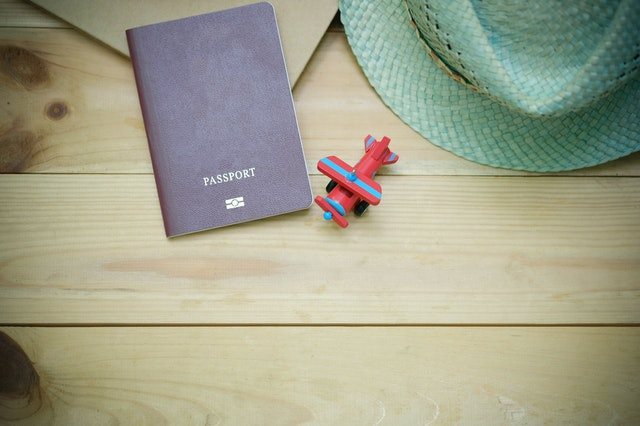 Many people, from all over the globe, dream of living and working in the UK. High wages, the chance to work for some of the world's biggest companies, easy access to Europe and a high standard of living drives thousands of people from as far away as Australia, the United States and Japan to apply for a Tier 2 (General) Visa every year.
Making a successful application for a Tier 2 (General) Visa depends on having a good understanding of the application process, the documents you need and, to increase your chances of a successful application, access to an experienced immigration solicitor who can advise you through the process.
The eligibility requirements for a Tier 2 (General) Visa
The Tier 2 (General) Visa is for people who have been offered a position by a UK employer who holds a valid Sponsor Licence. Successful applicants can apply for Indefinite Leave to Remain after a qualifying period and dependent family members may be able to join them in the UK.
To be eligible for a Tier 2 (General) Visa you must:
have a valid Certificate of Sponsorship (CoS) from a licensed sponsor
prove that your employer has offered you an appropriate salary (at least £30,000 per year or the 'appropriate rate[1]' for the job you're offered – whichever is higher)
have a good knowledge of English (unless you are from one of the countries exempt from this requirement[2])
have at least £945 in personal savings to support yourself before you receive your first pay (an A-rated sponsor can provide this on your behalf)
show your travel history over the past five years
take a tuberculosis test if you are coming from a country requiring it[3]
provide a criminal record certificate from any country you've lived in for 12 months or more in the last 10 years, if you'll be working with vulnerable people
In addition, your sponsoring employer will need to pay an Immigration Skills Charge of £364 per year if they are a small or charitable organisation and £1,000 per year if they are a medium or large sponsor.
Supporting documents you need to provide when applying for a Tier 2 (General) Visa
You will need to include the following documents in your application:
the reference number of your CoS
a letter containing your job offer and proof of salary
evidence of the required savings and your knowledge of English
your passport, plus any expired passports or travel documents to show your travel history
a tuberculosis and criminal record certificate if required
UK Visas and Immigration will want to see originals of the documents. However, you need to also include photocopies.
If your application is successful, you will be able to stay in the UK for up to five years, 14 days or the time given on your CoS plus one month, whichever is shorter.
Family members
Your dependent family members may be able to join you in the UK. A dependent family member is classed as:
a spouse or partner
any children under the age of 18 years
any child over the age of 18 years if they are currently in the UK as a dependent
You must show you have an extra £630 in savings for each of your dependents; however, if your sponsor holds a Sponsor Licence with an A-rating, they can provide this on your behalf.
The Healthcare Surcharge
All Tier 2 (General) Visa applicants and their family members will need to pay the Healthcare Surcharge. The full amount owed for the entirety of the length of your visa must be paid up front.
For example, if you, your spouse and three children are coming to the UK on a Tier 2 (General) Visa, you will need to pay £200 per year, per person. The total, for the entire five years, would be £4,000.
Switching to the Tier 2 (General) Visa
If you have entered Britain on a Tier 5 Youth Mobility Scheme Visa, Tier 1 Visa, a Tier 2 Sportsman or Minister of Religion Visa, Tier 2 (Intra company Transfer) visa under the Immigration Rules in place before 6 April 2010 or, under certain circumstances, a Tier 4 Student Visa, you may be able to switch to a Tier 2 (General) Visa.
Your employer must be committed to applying for a UK Sponsor Licence and complying with licence holder's duties and responsibilities. In addition, if your job is not featured in the Shortage Occupation List, they will need to conduct a Resident Labour Market Test to establish that there is no person settled in the UK who could do the job you are applying for.
Applying for Indefinite Leave to Remain
Once you have been in the UK on a Tier 2 (General) Visa for five years you may be able to apply for Indefinite Leave to Remain (ILR). There are strict criteria you must meet to successfully gain ILR, including earning a minimum salary of £35,000 (unless your position is exempt) and passing the Life in the UK Test.
If you are granted ILR, you can live in the country free from Visa restrictions, and after 12 months, you may be able to apply for British Citizenship.
Final words
If you are applying for a Tier 2 (General) Visa, investing in experienced legal advice to ensure your application flows smoothly can save you vast amounts of time and stress. At Saracens Solicitors, our immigration team can take care of the entire process for you. In addition, if you are switching visas and your employer needs to apply for a UK Sponsor Licence, we can manage the application and compliance requirements in full.
Saracens Solicitors is a multi-service law firm based opposite Marble Arch on the north side of Hyde Park in London. We have a dedicated immigration law team who can assist you with applying for a Tier 2 (General) Visa. For more information, please call our office on 020 3588 3500 to make an appointment.
[1] https://www.gov.uk/guidance/immigration-rules/immigration-rules-appendix-j-codes-of-practice-for-skilled-work
[2] https://www.gov.uk/tier-2-general/knowledge-of-english/knowledge-of-english
[3] https://www.gov.uk/tb-test-visa/countries-where-you-need-a-tb-test-to-enter-the-uk
Table of content
Recent Posts
admin
If you are a university graduate and would like the [...]
admin
The saying that "a company is only as good as [...]
admin
From the 1st October 2023, the Civil Procedure (Amendment No.2) [...]