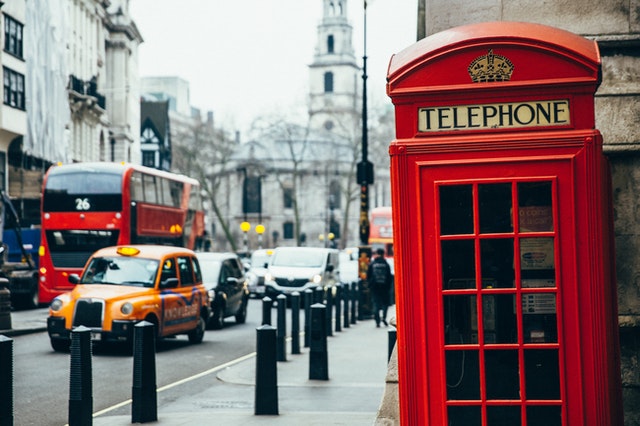 For individuals looking to invest in buying a luxury property in London UK , you know this is where you need to be for investing in valuable properties. Boasting some of the worlds best addresses, finest schools, beautiful parks, excellent shopping and cultural activities, the UK capital has it all. Not to mention the convenience of having a home in one of the worlds most important financial centres.
However, buying a luxury property in London is not without risks. It is therefore imperative to instruct a London based solicitor who understands the city's high-end residential real estate market to manage the transaction for you.
Here are my top three tips for ensuring you secure a dream property in London for you and your family to enjoy, either as a primary residence, a holiday home when visiting the UK or to let as an investment property.
1 – Understand the concepts of leasehold and freehold property
Under English land law, a property is either freehold or leasehold.
In 2015, about 95% of new properties sold in London were classified as leasehold, mostly residential apartments.
When purchasing a freehold property, you are buying not only the property but also the land it sits on in its entirety. The benefit of this is that, subject to obtaining local authority permission and any specific restrictions on the property title deeds, you can make any changes you want to a freehold property
A leasehold property purchase involves taking a lease from the landlord to make use of the property for a number of years. Leases are usually granted for long terms often between 90 years and125 years but can be as short as 40 years or as high as 999 years.
If you are purchasing a leasehold property, you will usually need to pay the following:
ground rent
service and maintenance charges for common areas/benefits of the building such as a security front desk and stairwells
a share of the buildings insurance
a premium if you want to extend your lease
You may also have to obtain permission from the freeholder if you wish to carry out renovations to the property.
2 – Engage the right estate agent in buying a luxury property in London
There are thousands of estate agents in London, but if you are investing millions of pounds in a property you need to engage one who is experienced in selling luxury homes.
Specialist luxury estate agents in London typically have strong relationships with many property owners and may have inside information on your ideal property before it hits the market. Many luxury properties are not advertised because of privacy concerns of the owner. An experienced and trusted agent can help you locate these hidden gems.
A luxury estate agent can also help you determine the real market value of a property, and advise you of the local facilities that suit your lifestyle and requirements.
3 – Instruct a solicitor who has experience in buying and selling luxury homes
The legal process of buying a luxury property is intense, as so much capital is at stake. In addition, luxury properties are likely to have many additional features, such as pools, high-level security, and perhaps even additional buildings on the land to house staff.
Expert due diligence is crucial. Unlike in many European countries, in the UK due diligence is carried out before the transaction is completed allowing parties to renegotiate the deal or pull out of the sale if problems with the property or its title are discovered which cannot be resolved.
Due diligence will include checking the title of the property, obtaining a survey, carrying out searches of the local and other authorities, obtaining information from the buyer and the freeholder/managing agent (if the property is leasehold) and agreeing on the terms of the contract.
Your solicitor will also check over any finance documents from your lender if you are obtaining finance for the purchase of your London home. In addition, if you are purchasing your property through a corporation or trust, you will need expert advice on managing your tax obligations.
Finally, if you wish to make substantial changes to the property after purchase, you may need to apply for appropriate planning permissions and/or building regulations consent (and for leasehold property, permission from your landlord). Your solicitor will help you submit this and negotiate any contentious points.
In summary
London is one of the most exciting cities in the world and ideal for investing in property. Thankfully, due to the nature of UK property law, the conveyancing process is regulated and safe, provided you have advisors experienced in high-value residential transactions on hand to support you, who will ensure that all legal details are expertly managed.
Saracens Solicitors is a multi-service law firm based opposite Marble Arch on the North side of Hyde Park in London. We have years of experience in advising buyers and sellers of residential property and hold the Law Society's Conveyancing Quality Scheme (CQS) accreditation.
Many of our solicitors are multi-lingual and can make introductions to banks, estate agents and wealth managers if required.
For more information, please call our offices on 020 3588 3500.
Do you have any comments to make on this article? Please feel free to add them in the section below.
Table of content
Recent Posts
admin
If you are a university graduate and would like the [...]
admin
The saying that "a company is only as good as [...]
admin
From the 1st October 2023, the Civil Procedure (Amendment No.2) [...]