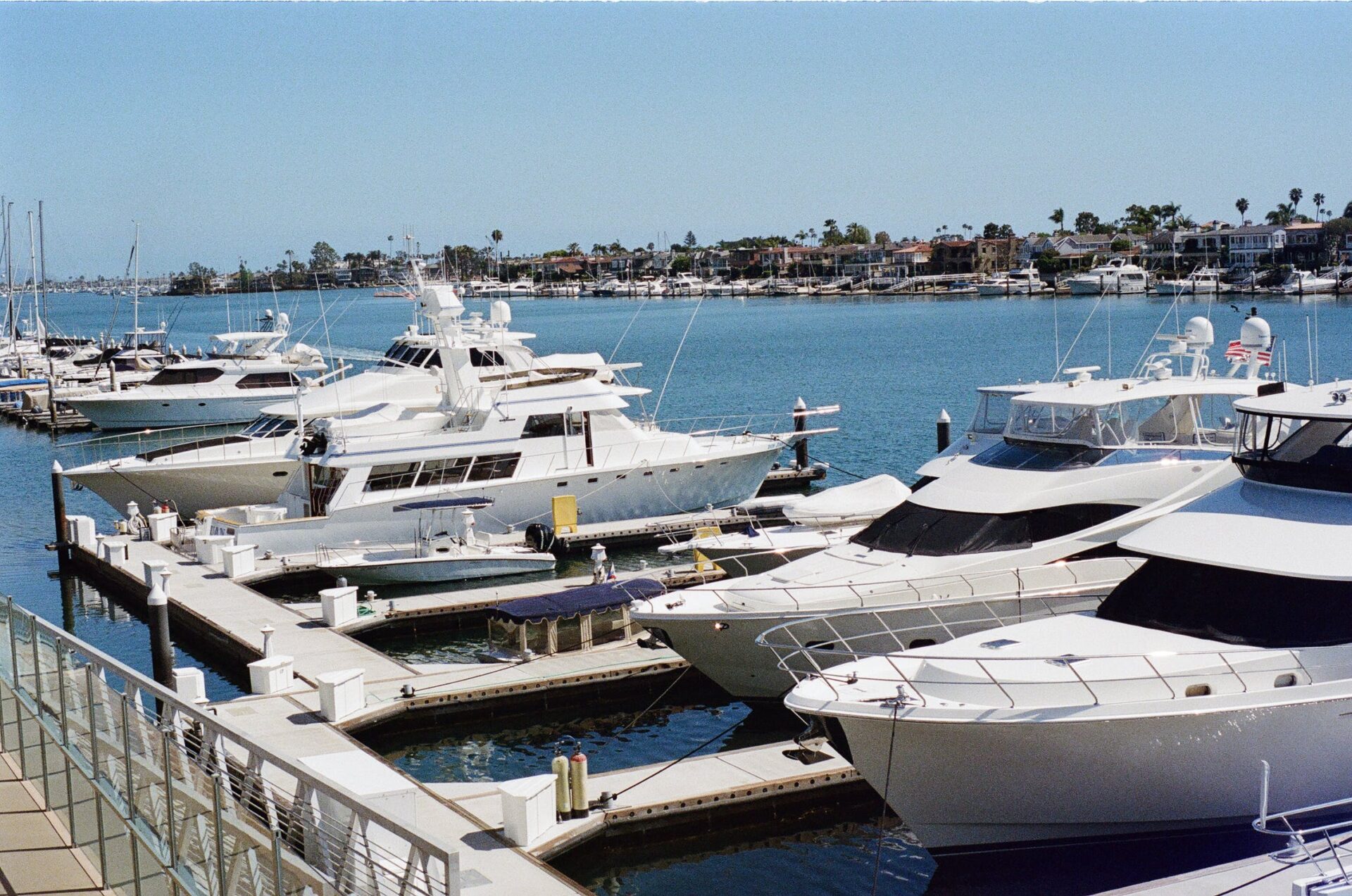 Selling a yacht may seem like a daunting prospect….
Setting a price, marketing, advertising, broker terms and commission, contractual issues…etc all very complex and generally quite time consuming. Because we understand this sector better than most, to help you understand some of the basics, we have put together this easy to follow step by step free boat sellers guide to highlight some of the issues you need to weary of.
Step 1 –Engage the Right Professionals
When selling a yacht it is imperative that you enlist the right professionals to manage the transaction, including a lawyer who has experience dealing with this type of work.
This applies to the purchaser also; if the vendor and buyer both engage experienced solicitors, the transaction will proceed much more smoothly.
Selecting the Right Broker
If you choose to use a broker make sure they are a member of a professional organisation such as the Association of Brokers and Yacht Agents (ABYA). A reputable broker should operate in accordance with best practices and provide all of the following:
Clear and transparent fees and commission information;
A secure trust account in which to hold monies from the sale and purchase transaction separate from their own personal account; and
A Code of Practice which you should have access to.
On a final note, check your contract to see if the broker has exclusive or non-exclusive rights to sell your yacht. You may want the freedom to personally negotiate with a buyer you find yourself. If this scenario arises, will you still need to pay your broker a commission fee? Make sure you clarify this issue upfront.
Private Sale
If you choose to sell your yacht privately you will need to vet potential buyers carefully. Avoid people that have the taste for caviar but only peanuts in their pockets. You will also need to be extra vigilant when selecting a lawyer, needing one that can draw up a water-tight (pun-intended) bill of sale and detect any elements of fraud or money-laundering issues (see more on this below).
Step 2 – Listing Your Yacht For Sale
You are perfectly entitled to list your yacht with more than one broker (just ensure they all meet the criteria above). Once you have chosen your representative(s), they should inspect the vessel in person so they can decide on the best marketing strategy.
Your solicitor will check the vessel's registration, original bill of sale and its VAT status and prepare any other relevant documents for potential buyers to inspect.
As the vendor you are usually responsible for paying the broker's commission.
If you are selling your yacht privately it will be your responsibility to place advertisements and show potential buyers around the vessel and of course be accurate in what you say.
Fraudulent Inquiries and Scams
No doubt most of the enquiries you receive about your yacht will be from genuine, honest buyers. However, as is often the case when dealing with the sale of a luxury item, there are fraudsters and scammers out there who will not hesitate to take advantage of an unsuspecting seller.
Common signs that you are dealing with a less than honest prospect are:
Emails which contain spelling and grammatical errors
Any requests for you to send money (you are the seller, there is no reason for you to be parting with cash at this stage)
If the prospect asks for your bank account details
The buyer offers to buy the yacht without inspecting it or without proper due diligence
The buyer offers to pay more than the asking price
To protect yourself make sure you obtain the name, address, landline phone number of anyone who takes an interest in your yacht and ensure you have your solicitor or broker check over any offers because, as the old saying goes, if it seems too good to be true, it probably is.
Step 3 – Negotiations, Sea-trials and Surveys
If you have reached this stage it means you have a serious buyer on your hands and you will need to now ask your lawyer or broker to manage this stage for you; organising sea-trials, surveys and the negotiations.
When selling privately you will be dealing with potential buyers directly. Your lawyer will need to draw up a draft acquisition contract. The Mediterranean Yacht Brokers Association's Memorandum of Agreement is a commonly used agreement for yacht sale transactions, as it is recognised globally.
The Memorandum of Agreement requires that a sea-trial is carried out at the buyer's expense. It also provides for optional surveys to be carried out to check the vessels overall condition and sea-worthiness.
There are of course other agreements on the market and there is nothing to prevent your lawyer preparing a bespoke draft contract to ensure your position is protected. We would suggest the safest option is to start with one of the recognised forms and have your lawyer adapt the draft accordingly.
Negotiations
If any defects are found in the survey the buyer may try to negotiate on price, or insist that the fault is repaired before signing the purchase agreement / Memorandum of Agreement and certainly before completing the sale. The buyer of the yacht may also try and ask for additional work to be done if the yacht is not brand new. Negotiations can become tense, and this is where a commercially-savvy lawyer will prove invaluable in protecting your interests and obtaining the best price possible for your yacht.
Warranties
Many of the negotiations will centre on warranties and indemnities. The buyers will want to obtain as much protection as possible, therefore, as a minimum, expect them to ask for a warranty with regards to ownership, as well as a guarantee that the vessel is debt free and not subject to any litigation. If the vessel is brand new then it is highly likely that warranties will be required for the structure, sea-worthiness and the engine.
You can also expect a serious buyer to want an MTU (or equivalent body) inspection and report on the condition of the engine.
If a corporation (company) is selling the yacht, a buyer is likely to ask for a personal guarantee as to title etc.
Finally, if the yacht exceeds 400GT, the buyer may ask for a warranty stating that all MARPOL (International Convention for the Prevention of Pollution from Ships) regulations have been adhered to.
Money Laundering Concerns
Criminals purchase high value luxury items such as yachts to help ensure their 'dirty' money becomes as hard to trace as possible. If you are selling your boat privately, have your solicitor manage the deposit and final payment transactions, and be especially cautious if the buyer wishes to pay in cash. Your lawyer has obligations under anti money laundering regulations and related legislation if they suspect they are dealing with a money laundering situation. Thorough due diligence and investigation is therefore essential to ensure everything is above board.
VAT
VAT with regards to yachts is a notoriously complicated issue which requires in-depth professional advice. Most of the VAT issues will be the buyers concern, however, to protect your interests as the seller, ensure you are aware of and meet your VAT liabilities whilst you retain ownership of the vessel.
If you wish to find out more about selling a yacht or other high value items, please click here[C1] .
We welcome any comments from our readers. Please feel free to pop your thoughts down below.
Step 4 – Completion
Once the negotiations are finalised, the deposit paid and contract signed the sale can proceed to completion. All delivery arrangements should be included in the Memorandum of Agreement / yacht sale contract, so hopefully this will lead to a smooth conclusion, leaving you with just one concern – planning how to spend the money!
If you wish to find out more about selling a yacht or other high value items, please click here[C1] .
We welcome any comments from our readers. Please feel free to pop your thoughts down below.
Table of content
Recent Posts
admin
If you are a university graduate and would like the [...]
admin
The saying that "a company is only as good as [...]
admin
From the 1st October 2023, the Civil Procedure (Amendment No.2) [...]