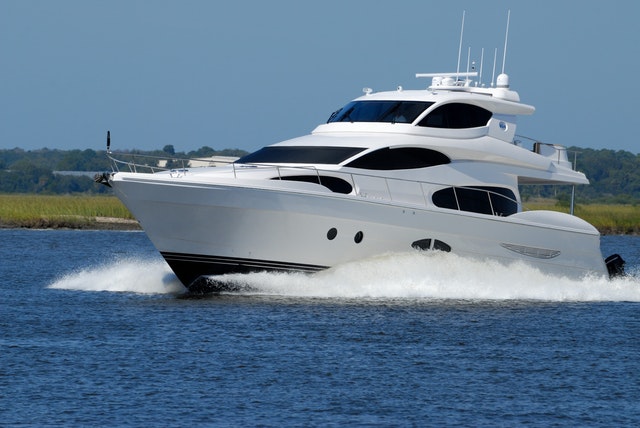 Tips to ensure your luxury super yacht doesn't sink your dreams
When it comes to super yachts, size really does matter. The world's largest yacht, according to Boat International is the Azzam. At 180.00m, the yacht's interior is said to be fully furnished in a relaxed French Empire style and can reach a speed of 31.5+ knots.
Despite the shaky state of the emerging markets and economic uncertainty permeating the UK, EU and America thanks to the Brexit and US election debacle, the market for superyachts is as strong as ever. According to a recent article in the Financial Times, in 2015, just over €3 billion was spent on new superyacht commissions, almost 40% more than in 2013. A total of 254 vessels were sold last year, more than a third higher than the 184 in 2010.
The trend for the bigger and more luxurious is unlikely to abate anytime soon. Full-beam master staterooms, large entertainment areas and personalisation are some of the top features buyers are now after. Another clear shift is the desire for rare, tailored experiences, driven by the new generation of high-net-worth individuals who prioritise experiences over assets.
Superyachts can provide young entrepreneurs and inheritors of vast wealth with a little of both.
Of course, the bigger the size of a vessel, the more opportunities exist for things to go wrong. Here are some common problems we've seen associated with super-size luxury yachts and tips on how to mitigate them.
Crew space and complying with the Maritime Labour Convention 2006
This may seem an unusual problem when talking about superyachts, but the bigger the yacht, the greater the number of crew needed not only to manage the vessel, but to clean and take care of guests. So their safety and welfare is as important as the guests (and the rest!). The Maritime Labour Convention 2006 (MLC) provides for this.
Crew accommodation must be compliant with the MLC, which sets out that, "Each Member [of the Convention] shall ensure that ships that fly its flag provide and maintain decent accommodation and recreational facilities for seafarers working or living on board, or both, consistent with promoting the seafarers' health and well-being".
Under the MLC, food and drinking water served to the crew must also be of, "appropriate quality, nutritional value and quantity that adequately covers the requirements of the ship and takes into account the differing cultural and religious backgrounds".
You will also need to ensure you have adequate employment contracts and staff handbooks, to protect you from claims from employees should your working relationship hit the rocks.
This is of course if the MLC applies (usually depends on the flag state under which the vessel is registered).
Make sure your build contract is well-drafted
If you are designing and building your superyacht from scratch, it is imperative to ensure the build contract is thoroughly prepared to cover all areas of the construction. With so many companies involved in constructing a superyacht, from architects to engineers, vibration analysts to interior designers, and so much capital at stake, you need to be confident that every element of the build goes to plan and disputes are swiftly dealt with.
The main terms of the build contract will relate to the key obligations of the yard / seller and the purchaser / owner. The yard will deliver the yacht as described in the contract to the purchaser who will receive unconditional title upon payment of the agreed purchase price. The contract is also likely to include detailed provisions concerning the title transfer and warranties against defects. It should also include a detailed disputes resolution clause.
There may be specifically tailored tax provisions, particularly as the transaction will almost invariably be cross border with significant potential tax liabilities. Confidentiality clauses are often a must is privacy is to be maintained.
Insuring the vessel
There are four key risks you need to insure the vessel against, particularly if you are purchasing with finance:
Hull and machinery marine risks;
Protection and indemnity risks;
War risks; and
Mortgage interest insurance.
In addition, depending on where you are sailing, the lender may require you to take out political risk insurance. You will also need employer's liability cover for any staff and crew you employ and specific insurance to cover the transportation of the vessel.
There's certainly plenty to consider.
In Summary
Staffing, contracts and insurance are just some of the considerations you must bear in mind when purchasing or commissioning a superyacht. Tax, registration and obtaining finance are also key concerns and are best managed by experienced professionals so no important details are missed. Because of the amount of capital involved in a superyacht transaction, overlooked details could result in hundreds of thousands of pounds of lost money.
An experienced luxury asset solicitor can help you navigate the choppy waters of superyacht purchasing and ensure that your deal sales smoothly through any obstacles that may arise.
Saracens Solicitors is a multi-service law firm based opposite Marble Arch on the North side of Hyde Park in London. We have years of experience in advising high-net-worth individuals and their representatives on the purchase of luxury yachts and superyachts. For more information, please call our office on 020 3588 3500.
Do you have any comments to make on this article? Please feel free to add them in the section below.
Table of content
Recent Posts
admin
If you are a university graduate and would like the [...]
admin
The saying that "a company is only as good as [...]
admin
From the 1st October 2023, the Civil Procedure (Amendment No.2) [...]