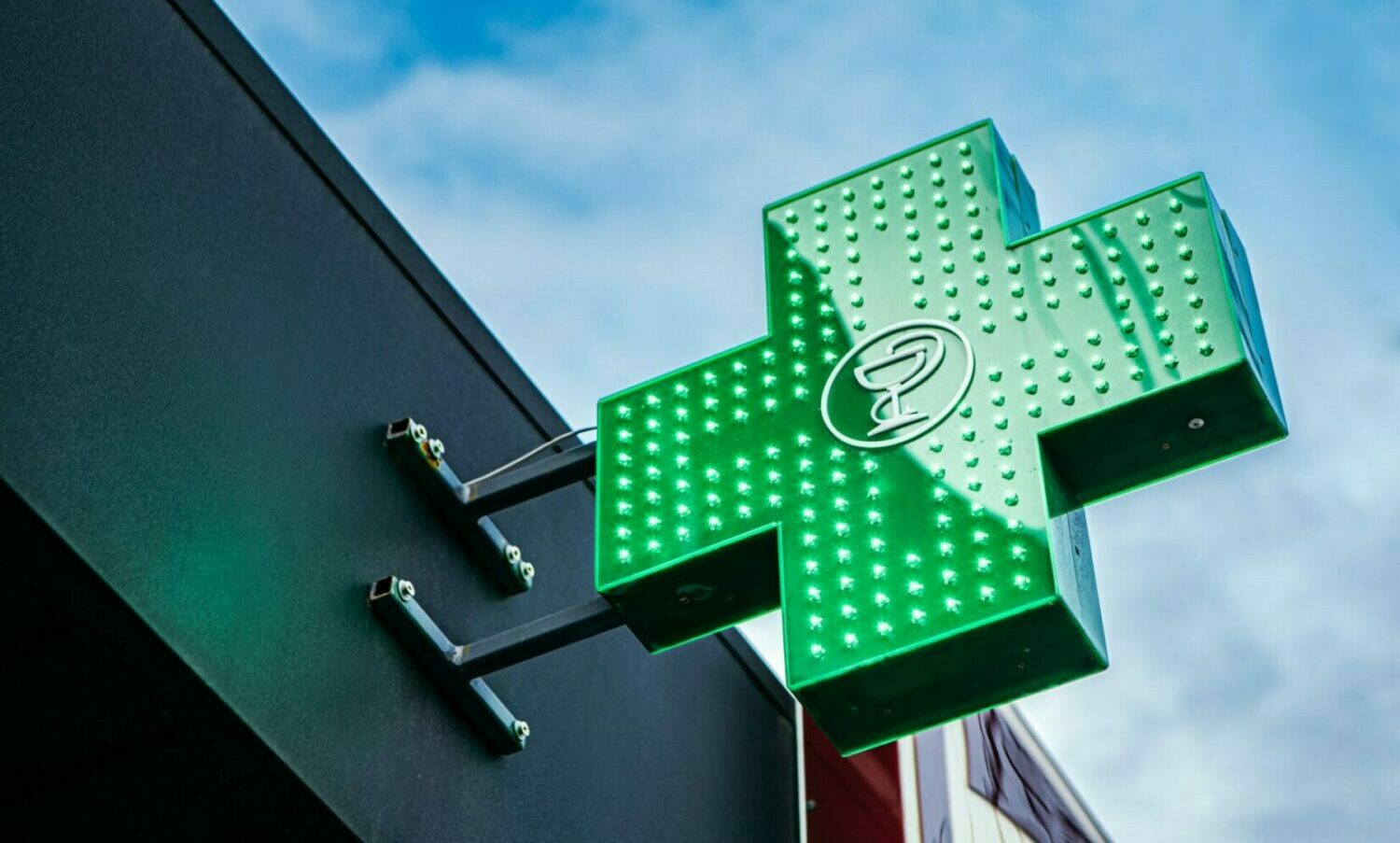 CLICK HERE to read our answers to common questions our clients have about buying a pharmacy.
There are many reasons for wanting to own a healthcare business. Almost all self-employed people value autonomy and creative freedom, often above money. There is also the social-awareness aspect, as pharmacies are at the heart of a community and contracted to deliver quality care.
We have assisted many clients to purchase their own pharmacy over the years and have noted that a purchaser's deeper understanding of the legalities associated with buying a pharmacy can make the process much smoother.
Below are the key points that all those who wish to purchase a pharmacy should be familiar with:
1. Survey and valuation
A valuation is important to be sure that the price you are negotiating falls in line with what the pharmacy is actually worth. It is also used by lenders to help determine the amount of the loan they would be willing to offer.
The valuation of a pharmacy will depend on its latest accounts and up-to-date trading figures. However, other factors will also come into play, for example, how close it is to health centres / GP surgeries, the general needs of the population in the area and wider economic factors (a pharmacy in a condensed area in Central London could be more expensive than one in rural Dorset).
The valuation should also consider and examine certain financial risks the pharmacy faces. These can come in the form of staffing costs, high rent (or a short lease with an imminent renewal which is likely to see the rent increase), and how much of the business comes from care homes and what percentage is generated from over-the-counter sales.
Finally, it is worth considering the potential for growth. If there is scope to add more services, or the location is in the middle of a significant development, the price will be higher, and due to stiffer competition, owners are less likely to negotiate.
2. Head of terms
With most acquisitions, heads of terms should be prepared at the outset. The heads of terms provide an outline guide of what a buyer and seller have effectively agreed on and are essentially a roadmap for the parties to refer to during the course of the transaction. They should be marked 'Subject to Contract'.
3. Exclusivity
You should negotiate an exclusivity period, which would essentially give you the comfort of knowing that the seller is not offering / negotiating the sale of the pharmacy to any third-party buyers whilst your solicitors are conducting due diligence. Sellers often require a holding deposit in exchange for securing the exclusivity period. Although a seller may insist otherwise, the holding deposit should be refundable, in case your advisors come across any issues with the pharmacy during the due diligence process which results in you wanting to pull out of the transaction.
4. The property
If you are buying with the assistance of a bank loan, the pharmacy's property will likely be a key security asset for your lender. Therefore, it is important that your solicitors conduct thorough due diligence on the property to ensure that the seller / landlord has good title to it and that there are no issues, such as onerous restrictive covenants which require remedial action.
Where the pharmacy operates from a leasehold property, it is vital that the lease is reviewed to ensure that you are aware of the rent, frequency of payment, rent review provisions, length of the term and other key conditions in order to assess whether they are viable to you (and your lender if applicable).
5. Material contracts
Careful enquiries will need to be made of the pharmacy's material contracts such as the NHS contract (i.e. the pharmacy's presence on the Pharmaceutical List) and key supplier contracts which are imperative to the running of the pharmacy. They will need to be reviewed to ensure that they can be transferred to you and do not contain any termination provisions that would be effected on completion of the transaction.
6. Due diligence
Without labouring the point, the importance of due diligence cannot be stressed enough, as a thorough due diligence exercise ensures that you are not placed at risk after exchange / completion by being made aware of all potential issues at the outset.
Due diligence should take a two-pronged approach, spearheaded by your advisors on one end and you on the other.
For example, if you find a pharmacy you are interested in buying, talk to the local doctors' surgeries about the reputation of the business. Discover how much footfall the pharmacy enjoys and whether it has a good reputation (NHS Choices, Google and Yelp reviews can be indicators). The last thing you want to have to do when purchasing a new business is to go through a rebranding exercise because the previous owner's customer service skills left a lot to be desired.
The non-exhaustive list below shows some of the areas that would be covered by your advisors:
Regulatory compliance and inspections
Accounts and financial trading history
Insurance
Employees and their contracts
The pharmacy's standard operating procedures
Assets
Equipment
Stock
Third party contracts
Disclosure of patient details in consideration of data protection requirements and ETPs (Electronic Transmission of Prescriptions)
Intellectual Property rights
7. Purchase agreement and structure
The agreed terms, warranties, transaction structure and completion delivery mechanics are all documented in the asset or share purchase agreement.
The type of agreement will depend on whether you are buying the pharmacy's assets or the shares in the company which operates the pharmacy.
One of the key features of the purchase agreement will be the inclusion of warranties. Warranties are contractual promises given by the seller and which are documented to provide the purchaser with certainty on specified matters relating to the pharmacy.
For example, sellers can be expected to warrant that they have good title to the pharmacy and its assets, there are no ongoing regulatory or litigation issues, there have been no material changes to the financial prospects of the business, etc.
Where warranties cannot be provided or they are breached by the seller, the purchaser can potentially negotiate a reduction in the purchase price or claim for compensation for said breach.
8. NHS England consent
Pharmacies are highly regulated, and as an owner/operator, you will need to understand your compliance obligations and keep informed of any changes to regulations and/or industry guidelines.
Depending on how the transaction is structured, you will either need to notify NHS England of the transaction or obtain its consent to transfer ownership of the pharmacy.
Transactions where the pharmacy's assets are being purchased (known as an asset sale) require the consent of NHS England. However, share purchases of an existing operation, may also require approval, for example, where an NHS contract is held by a shareholder or director rather than a corporate entity.
Completion of the sale should be conditional on said approval being granted, which should be timed appropriately to account for NHS England's approval process.
9. Premises registration
If you are buying the pharmacy's assets, or taking over or being granted a lease, the ownership change of the property may need to be registered with the General Pharmaceutical Council (GPhC). The registration process again has certain time requirements that should be met and completion should be scheduled accordingly.
10. Fitness to practice
Before being able to provide NHS services as a new owner, the superintendent pharmacist is required to present a fitness to practice certificate. Prior to purchasing the pharmacy, it is important to undertake a due diligence exercise to ensure there are no impediments to complying with NHS' fitness to practice requirements.
11. Superintendent Pharmacist
If you are purchasing the pharmacy as a limited company and which does not already own a pharmacy, then a superintendent pharmacist must be appointed and a form containing their details must be sent to the GPhC.
Getting it right
When purchasing a pharmacy, your greatest allies will be your professional advisors. Selecting an accountant, solicitor, and valuer who are experienced in your industry will give you the confidence that they will quickly spot any pitfalls in the business you are interested in buying, as well as alert you to opportunities you may not initially spot. At Saracens, our commercial team have years of experience with pharmacy purchases and are at hand to process your transaction. Call us on 020 3588 3500 or press the Contact Us button to leave an enquiry.
Table of content
Recent Posts
admin
If you are a university graduate and would like the [...]
admin
The saying that "a company is only as good as [...]
admin
From the 1st October 2023, the Civil Procedure (Amendment No.2) [...]