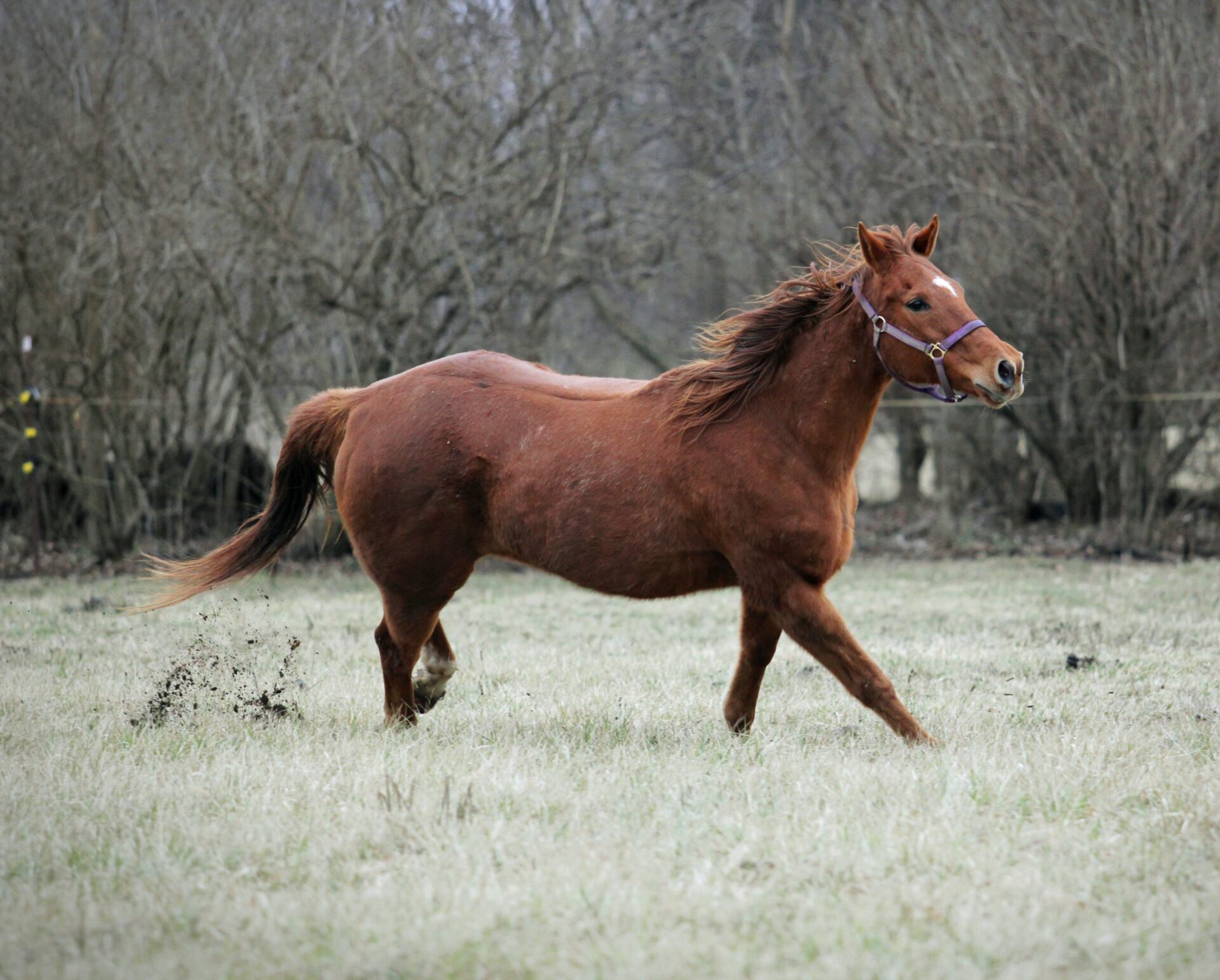 Ever wondered why horseracing is called the Sport of Kings? Well, one clue is how much money royalty bank from this pastime. Last year, it was reported that H.R.H. Queen Elizabeth II won nearly £7 million in prize money over the preceding 30 years. In fact, the whole British Royal family are horse fans; Prince Philip once quipped about his daughter Princess Anne, "If it doesn't fart or eat hay, she isn't interested".
It's not just the British Royal family who adore the equestrian life. H.R.H. Princess Haya Bint Hussein of Jordan is a former Olympic show-jumper and past president of the International Equestrian Federation. As the owner of Raven's Pass, she also collected $5 million when she won the Breeders' Cup in 2008.
But it is Princess Haya's husband, the ruler of Dubai, Sheikh Mohammed Bin Rashid Al Maktoum, who dominated the royal racing scene in 2017. He and other members of his family collected nearly £14 million in prize money last year, dwarfing the winnings of the second largest earner, Saudi Arabia's House of Saud family, who won a modest £2.8 million.
With these potential returns, who wouldn't be tempted to try their luck in investing in a racehorse?
But before your imagination runs away with visions of watching Ascot in the Royal Enclosure and spending your weekends at glamorous horse sales, keep in mind owning a racehorse is a risky business and you need to know the facts before you commit your time and money. The Racehorse Owners Association has said that for every £100 annually outlaid (not including the initial purchase of the beast), the average owner will see a return of just £21.
However, there is always the possibility that your "little beauty" will come good and make you some serious coin.
Buying a racehorse through a syndicate
Syndicates are a way of sharing the ownership of a racehorse. They offer a stake in several horses for a monthly sum, or a share in one animal for a fixed lump sum. The costs of ownership, such as training and vets, which can amount to around £20,000 (conservatively), are shared throughout the syndicate, as are the winnings.
Like all investments, it is crucial to choose a reputable syndicate before you part with your funds. The largest manager of racehorse owner syndicates in Europe is Highclere Thoroughbred Racing. It also has a royal connection – director John Warren is bloodstock advisor to Her Majesty, The Queen.
Enterprise Investment Schemes
One of the most tax-efficient ways to invest in bloodstock is through an Enterprise Investment Scheme (EIS). EIS's are designed to assist small, high-risk trading companies attract finance by offering a range of tax reliefs to investors who purchase new shares in the organisations. By going through an EIS, you can invest in a portfolio of bloodstock assets which are managed by experts in the thoroughbred or harness racing industry.
Joining a racing club
Owning a horse through a racing club is one of the cheapest ways to get your 'foot in the stirrup', so to speak. Members of a racing club do not own the horse, but prize money is distributed among the members. If the horse is sold, the club keeps the profits.
Buying a racehorse independently or corporate ownership
If you buy a racehorse independently, your most important contact is an experienced and reputable bloodstock agent, who will have their eye on both domestic and international fields. Peter Larkin, a bloodstock agent and trainer with over 40 years' experience purchasing horses for buyers in North America and Australasia, states:
"When checking out a prospective horse, a good agent will either ride or drive it themselves or have someone do it for them. This is to look at the animal's temperament and mouth responsiveness. If the horse is unproven (i.e. young and has not had much track experience), they will also check for ability.
It is essential to thoroughly check the agent's references because it [bloodstock agents] is virtually a non-regulated aspect of the industry and, unfortunately, history is littered with unscrupulous people setting themselves up as bloodstock agents, taking advantage of inexperienced purchasers to the tune of hundreds of thousands of dollars, pounds, or whatever currencies they are dealing in".
The Vet Check
Before you buy a racehorse, it is best practice to have it checked by an equine vet. The Royal College of Veterinary Surgeons has outlined a five-stage pre-purchase exam (also known as vetting), which is designed to check if the horse's health means it is suitable for its intended purchase.
The five-stage test includes:
a clinical examination of the horse at rest;
looking at the gait of the horse using an in-hand walk/trot and testing the flexibility of all four limbs;
the horse is exercised, either by being ridden or on a lunge, to test its heart rate and breathing;
a rest period, where the animals breathing and heart rate are monitored as they return to rest level;
the horse is trotted in-hand again so the vet can detect any strains or injuries brought on by the initial exercise at stage 3.
A blood sample will also be taken and stored for six months to check for any substances present in the animal's system at the time of vetting which may have skewed the results.
However, according to Peter Larkin, those spending large amounts of money purchasing a standardbred or a thoroughbred should also ensure an endoscopy is performed, both before and after work to check the lungs and the windpipe. In addition, the animal should have a cardiograph, and all joints plus any other area(s) of concern should be checked for irregularities via radiograph. All major tendons and ligaments plus any other area(s) of concern should also be checked for irregularities via an ultrasound.
Insurance
If you are buying a racehorse independently, or through a partnership or company, it is important to have the right insurance in place. Peter Larkin says as well as standard insurance, new owners need to ensure that before any money changes hands, they have mortality insurance in place for the trip, plus 30 days after the horse arrives. This is regardless of whether the horse is being flown from another country or travelling domestically.
Buyer beware
Investing in a racehorse is a risk, and most people know next to nothing about the racing industry and training a horse. It is no coincidence that bloodstock agents such as Mr Larkin have worked in stables since childhood – it takes years of experience to gain proficiency in the bloodstock field.
So, if you plan to invest in the Sport of Kings, make sure you take the advice of the experts. They may not have the Midas touch, but they will give you the best chance of making a sound investment.
Saracens Solicitors is a multi-service law firm based in London's West End. We have dedicated and highly experienced luxury market solicitors who can advise on all legal matters relating to purchasing a racehorse in the UK. For more information, please call our office on 020 3588 3500.
Table of content
Recent Posts
admin
If you are a university graduate and would like the [...]
admin
The saying that "a company is only as good as [...]
admin
From the 1st October 2023, the Civil Procedure (Amendment No.2) [...]