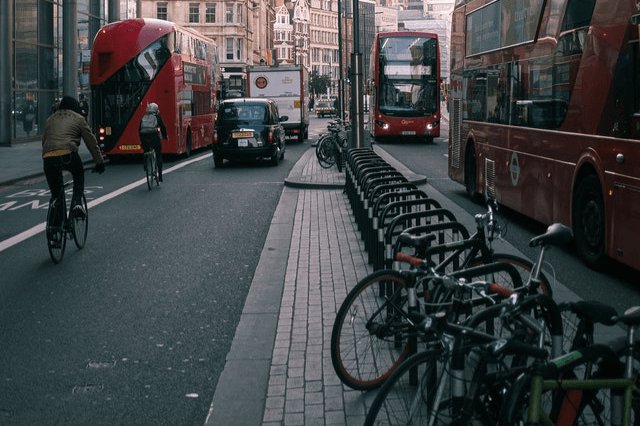 Think of some of the most successful organisations: 'Subway', 'Driver Hire', 'Barking Mad', 'Greensleeves'. What do they all have in common?
That's right – they are all franchises!
And once upon a time, they were all start-ups, fighting to compete and grow in their field. Now, they are all household names.
Some say that the grandfather of all franchises is McDonald's. It is one of the biggest franchise businesses out there, with 1,249 restaurants in the UK alone. Worldwide, there are over 36,000 restaurants. In 2017, the franchise boasted a turnover of $22.82 billion.
In this series of blogs, we will be discussing:
How to set up a franchise
Onboarding a franchisee
The franchise agreement
Creating an operations manual
Dealing with franchise disputes
This blog is the first in the series and talks you through how to set up your own franchise business.
What does it take to set up a successful franchise?
To set up a successful franchise, you need to have two things:
A proven, successful business model that can be replicated by others; and
A reputable brand which is recognised for quality service.
For business owners thinking of setting up a franchise, the golden rule is to get your first few stores running like clockwork before you think about expansion. This has long been known as the secret of McDonalds's success. When brothers Richard and Maurice McDonald were operating their hamburger stand, prior to Ray Kroc showing up in their lives, they spent their time focusing on efficiency, setting up the kitchen like an assembly line and turning off the heating in the restaurant to discourage punters from lingering over their 'fast' food.
Even today, the Ray Kroc's motto of "quality, service, cleanliness and value" is practised in every franchised restaurant. Whether you enter into a McDonald's in Moscow or Manchester, customers know exactly what to expect. That's the start of a successful franchise business.
What are the advantages of franchising a business?
The two key advantages of franchising your business are:
You get to monetise your business model
The ability to collect ongoing royalty fees while somebody else invests the capital and resources into setting up and running the franchise business is perhaps the biggest advantage of operating a franchise. The royalty, or management fee as it is sometimes known, is usually acquired by the franchisee paying:
A fixed fee for their right to run the franchise (this is less common); or
A percentage fee of the sales from the franchisee's operation.
In some cases, rather than take a royalty fee, you can choose to make a profit on the mark-up of the prices for the goods and/or services sold.
You can also charge an initial fee to the franchisee for the right to operate under your brand and to cover the cost of identifying the right location for the business to set up, and training staff.
The ability to expand your brand, without having to contribute your own capital
Expanding a business is costly and risky, with most entrepreneurs having to take out loans or seek outside investment to grow. If you set up a franchise, however, the franchisee must invest the money to fit out the business according to your requirements. As long as your training and operational procedures are working well, expanding your brand under a franchise scheme is relatively risk-free.
The opportunity to train and develop other people
For many franchise operators, the opportunity to train and develop fellow entrepreneurs and see them succeed provides enormous satisfaction. Let's not forget, the more efficient your processes and training are, the more successful the franchisee will be, leading to great financial returns for you. It is hard to conceive a win/win business model.
What are the advantages for the franchisee?
Many people wish to be self-employed, but their circumstances may prevent them from pursuing a 'Dragon's Den' type of entrepreneurship. After all, risking everything may be feasible when you are a hungry 25-year-old with no commitments, but for those with a family and a mortgage to fund, stability is not only attractive, but also a practical necessity.
Purchasing a franchise can bridge the gap between the freedom of being self-employed and the security of working with an established business.
Another advantage of purchasing a franchise is you will be working under an already established brand that has a proven track record of growth and success. In addition, franchisees receive initial and ongoing training from the franchisor, not only for themselves, but also their employees. And as all the operating procedures will be detailed in the operations manual, franchise do not have to spend time and resources figuring out the best way to run the business, and instead focus on turning a profit from day one.
Sound's like a win-win, doesn't it?
Saracens Solicitors is a multi-service law firm based on the Strand in London. For information or advice on starting your own franchise, please call our team on 020 3588 3500.
Do you have any comments to make on this blog? Please feel free to add them in the section below.
Table of content
Recent Posts
admin
If you are a university graduate and would like the [...]
admin
The saying that "a company is only as good as [...]
admin
From the 1st October 2023, the Civil Procedure (Amendment No.2) [...]