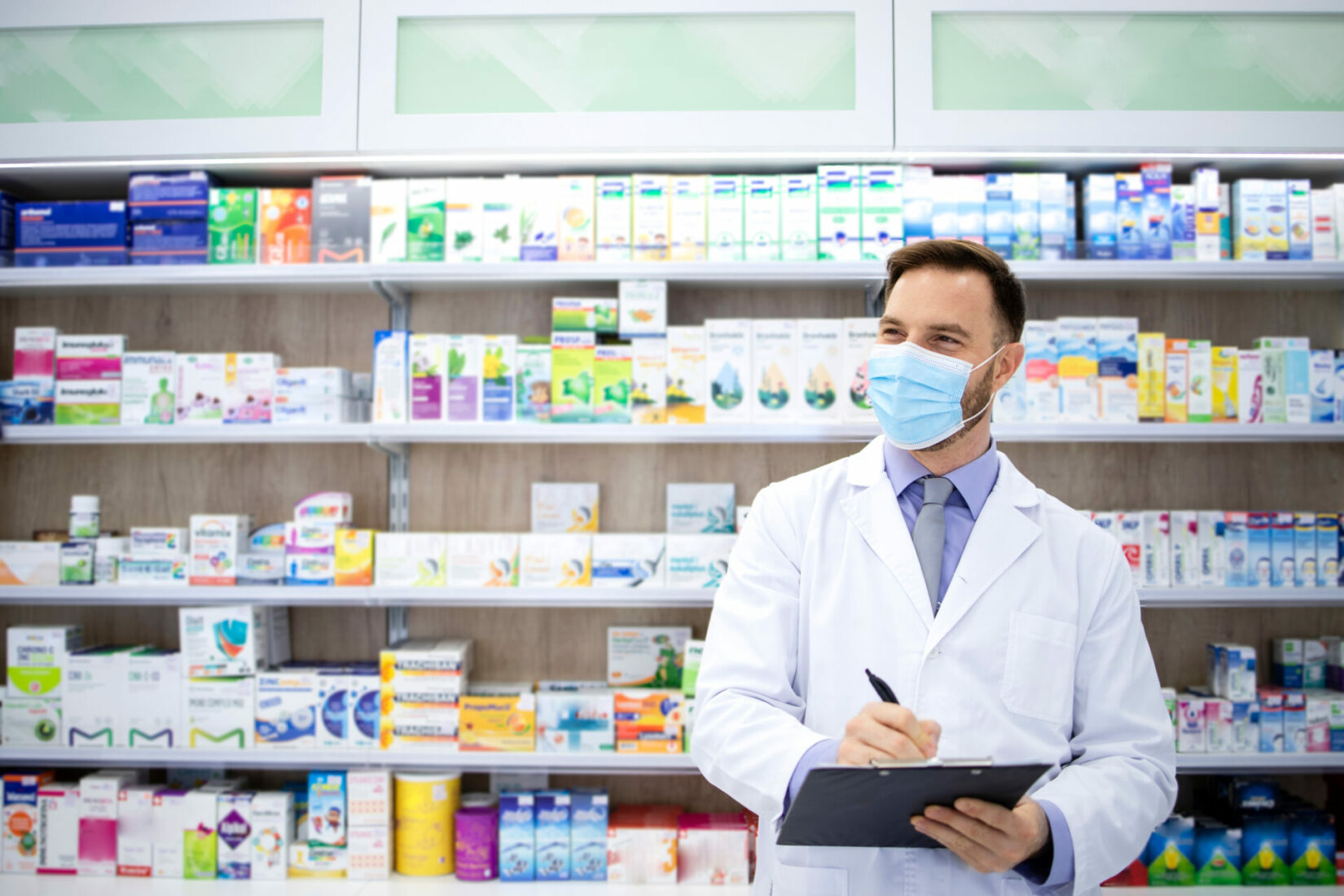 There are a lot of things to consider when buying a pharmacy, with financial, legal and regulatory issues all playing a crucial role in the process. In order to make things easier for you, we have answered the top 5 common questions we receive from pharmacy buyers to give you an initial idea of what's involved.
Why buy a pharmacy?
Buying a pharmacy can prove to be a smart business investment for a number of reasons. Like any other business, starting a pharmacy from scratch increases the risk you are exposed to, while taking over an existing ownership can make things a lot easier to manage.
Pharmacies play an essential role in local communities and offer an established service that will not likely have a large amount of local competition. People value the service pharmacies provide and you stand a good chance of generating business from the first day of opening.
Many pharmacy owners have a vested interest in their business, so they rarely walk away immediately after selling up. This provides a great resource for buyers who can use their knowledge to cover areas that perhaps may not have been discussed during due diligence, giving them a strong head start.
How long does it take to buy a pharmacy?
There is no set time frame when it comes to buying a pharmacy. This is because different stages of the process tend to be shorter or longer with each transaction, depending on the complexity of the sale. As a rough estimate, the transaction could take around 6 months to complete providing no unexpected or important delays occur.
Ideally, you should negotiate an exclusivity period which effectively takes the pharmacy off the market while due diligence is conducted by our solicitors, which may require you to offer a holding deposit in exchange (which should be refundable).
Can anyone buy a pharmacy?
Anyone can buy a pharmacy, although because they are highly regulated, you need to be aware of all the compliance requirements. This applies before you buy a pharmacy and while it remains in operation, as regulations undergo constant review and if updated you need to ensure the pharmacy remains compliant.
You may need to inform NHS England of the transaction or be given consent by the body to transfer ownership. This is especially true if there is an NHS contract attached to the pharmacy, as certain conditions must be met to offer related services. If an asset sale is being carried out (with all the pharmacy's assets included in the purchase) NHS England will also need to provide consent.
What is pharmacy goodwill?
Pharmacy goodwill relates to the intangible assets owned by the pharmacy. This generally covers things such as expertise, licence, customers and reputation. A pharmacy valuation is also composed of tangible assets, which includes things such as inventory, fixtures equipment, furniture, accounts receivable and potentially real estate.
Earnings before interest, taxes, depreciation, and amortisation (EBITDA) profits are applied to calculate the price of the pharmacy, and the higher the profits, the higher the valuation will be.
Why is due diligence important when buying a pharmacy?
Buying a pharmacy is a significant investment and before making a financial commitment you need to ensure you are making the right decision.
Both financial and legal due diligence should be carried out so you can fully determine the current state of the business. The process will identify any issues that could increase your risk after purchase and provide time for the seller to address and rectify them before the transaction proceeds.
While due diligence is actioned once an offer has been accepted, it is important to remember that until a contract has been exchanged the sale is not official, so it offers critical protection against buying a pharmacy that could become a liability at a later stage.
Get help with buying a pharmacy
Saracens Solicitors have years of experience in the healthcare sector and have helped countless entrepreneurs to successfully invest in a new pharmacy. Call our commercial team to begin the process of buying a pharmacy: 020 3588 3500.
Table of content
Recent Posts
admin
If you are a university graduate and would like the [...]
admin
The saying that "a company is only as good as [...]
admin
From the 1st October 2023, the Civil Procedure (Amendment No.2) [...]